Next >> Viewing 1 - 20 of 134 stories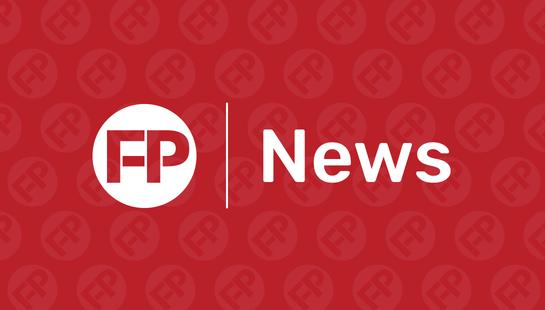 Change to School Year Calendar:

Greetings: At the Tuesday, November 28, Board of Education meeting, the Board of Education approved a change to the Friday, March 15, 2024 Staff Development Day. Friday, March 15, 2024 will now be a student instructional day. The Staff Development Day has been moved to Monday, April 8, 2024. Thank you, Fabius-Pompey Administration 2023-2024 School Year Calendar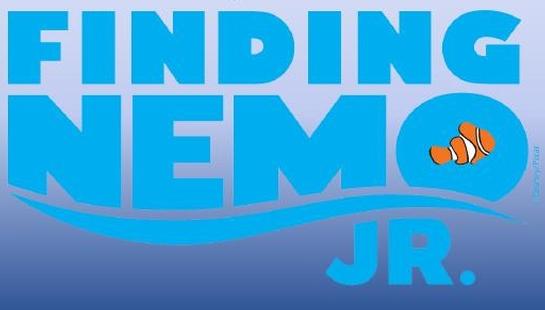 Finding Nemo Jr.:

FP High School Auditorium Friday December 15th @ 7pm Saturday December 16th @ 2pm $5 Students * $10 Adults * Family Max $30 Purchase @Door or Online: http://www.showtix4u.com/event-details/78999
Kickin' Cancer Donation:

Our boys and girls soccer teams donated funds from the Kickin' Cancer game against Tully. We're proud of you!
Nationwide Milk Carton Shortage:

Dear Fabius-Pompey Central School District Families, Earlier this week, we received a notice about a nationwide milk carton shortage that will impact our school meal program. Our milk suppliers, along with others across the nation, are experiencing a shortage of the half pint cartons typically used for our school meals. The shortage is expected to last for several months. Our suppliers are seeking alternative solutions to the packaging issue. In the meantime, our food service staff are coming up with contingency plans to ensure that our students continue to receive the nutritious school meals they are used to receiving. Alternative beverage options will be available for all meals. We will continue to make water readily available, ...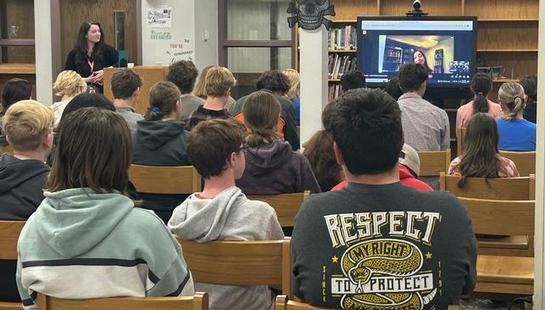 Young Adult Author Meets with FP Students:

On Thursday, October 12th, author Jiordan Castle spoke with students via Zoom about her young adult memoir entitled "Disappearing Act." Ms. Castle explained the meaning of a memoir in verse, why she chose to write this book and answered several questions from students. Her work has appeared in HuffPost, TheNew Yorker, The Rumpus, Taco Bell Quarterly, and elsewhere. She is acontributor to the LA-based food and culture magazine Compound Butter. Originally from New York, she has an MFA in Poetry from Hunter College and lives in Philadelphia.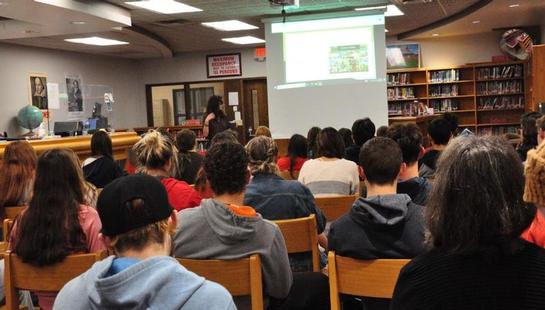 Former FP Graduate Meets with Classes:

Allison Gasparini, a 2014 Fabius graduate who currently works as a freelance science writer, kicked off the inaugural Fabius-Pompey Author Series with a fantastic, well-attended presentation on life as a science writer. Allison graduated from the University of California, Santa Cruz Science Communication Master's Program where she was the inaugural Astrobiology Science Communication Fellow. She has bylines with NASA, Brookhaven National Lab, the American Institute of Physics, Stanford University, and more.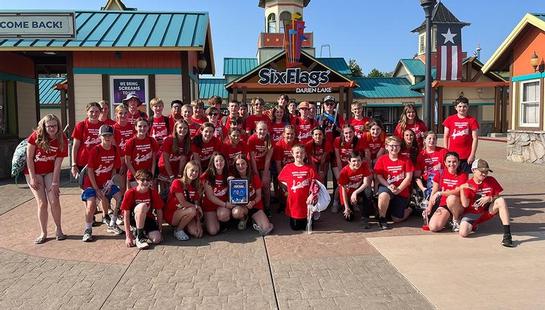 Middle School Band takes 1st:

The middle school band took first place at Darien Lake's Music Fest '23. They played well and then had the opportunity to enjoy the rides and attractions at the park. We will be playing at the Memorial Day Parade in Fabius which kicks off at 10:30. Stop down and enjoy a great parade!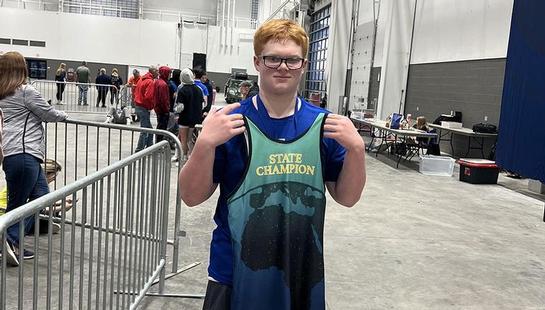 2023 NYWAY State Champion Logan Ryan!:

After an intense first round 3-1 win in sudden victory double overtime, Logan Ryan went on to pick up two pins in the quarter and semifinals to earn his spot in the finals. In the finals, Logan picked up another fall and earned his first NYWAY State title! Congratulations Logan!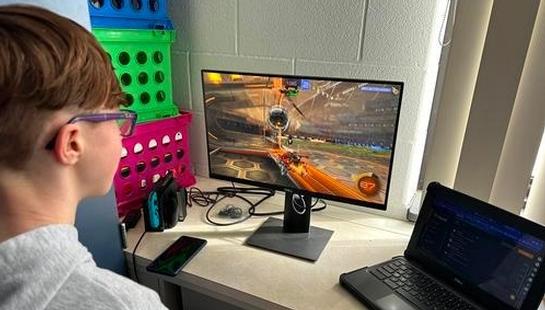 Esports Rocket League Team Ranked 10th in the state by USA Today:

W ith the 2023 High School Esports season underway and its first year indoctrination at Fabius-Pompey Middle-High School, PlayVS has Fabius-Pompey ranked in the top ten of the "Rocket League" teams for the New York State region. Pictures included are action shots of our Esports athletes.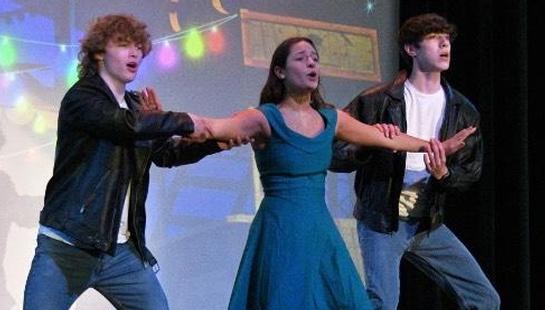 Fabius-Pompey High School Students Presents "All Shook Up":

Don't Miss our High School Musical: All Shook Up! Inspired by and featuring the songs of Elvis Presley. It's 1955 and into a square little town in a square little state rides a guitar-playing roustabout who changes everything and everyone he meets in this hip-swiveling, lip-curling musical fantasy that'll have you jumpin' out of your blue suede shoes! Come enjoy this fast-paced, funny story, loosely based on four of Shakespeare's rollicking comedies with classic Elvis songs like "Heartbreak Hotel," "Jailhouse Rock," and "Don't Be Cruel." Performances are on March 16th, 17th, and 18th at 7:00 pm. Tickets will be available at the main office and online on February 27th. $5.00: Students, ...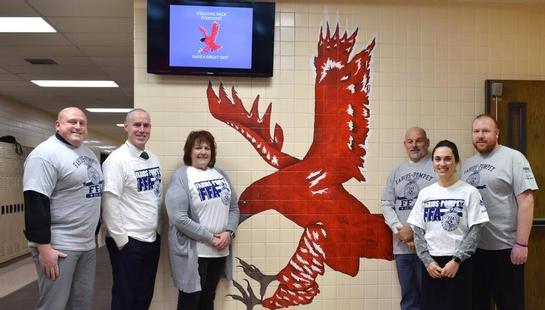 National FFA Week:

Today, FFA provides the next generation of leaders who will change the world. As the top school-based youth leadership development organization in the nation, FFA helps young people meet new agricultural challenges by helping members develop their unique talents and explore their interests in a broad range of career pathways. FFA members are our future leaders, our future food-suppliers, our future innovators and so much more! Whether through service projects or community gatherings, National FFA Week is a time for FFA members to raise awareness about the National FFA Organization's role in developing future leaders and the importance of agricultural education. This year Fabius-Pompey FFA Chapter celebrated FFA week by reading fun facts on the announcements everyday and ...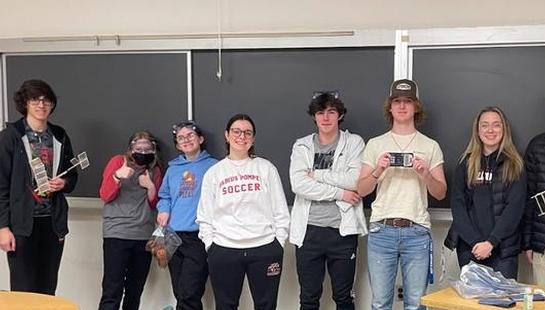 High School Science Olympiad:

The 22/23 Fabius-Pompey Science Olympiad has created an amazing opportunity for our middle school students in the form of mentorship. Students from grades 10-12 have joined together and started a mentor program for our middle school students (grades 7-9). This mentor program will provide support, growth, and leadership to our current and future Science Olympiad team members.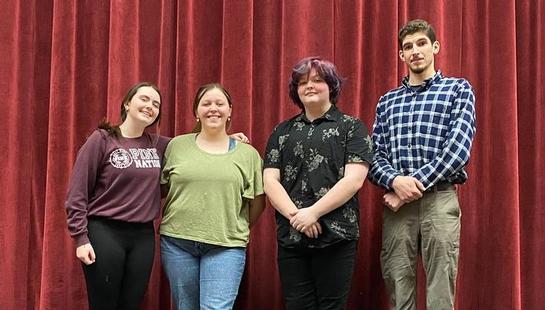 Shakespeare Competition:

Fabius-Pompey High School Theatre students participated in the 2023 Local Shakespeare Competition. Each performer recited a monologue, and was scored for accuracy and quality of performance. The 1st Place winner will continue on to the Syracuse Regional Shakespeare Competition held on March 4th at Syracuse Stage. Placings- 1st Place & Regional Competitor: William Rosa, 12th Grade 2nd Place: Ella Cornell, 10th Grade 3rd Place: Camira Crossman, 11th Grade Congratulations to all of our performers! Pictured left to right: Holly Aust (student prompter), Ella Cornell (2nd Place), Camira Crossman (3rd Place), and William Rosa (1st Place).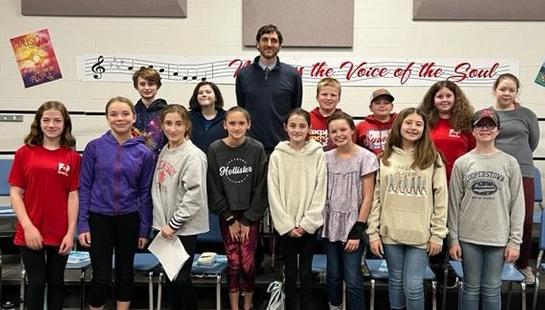 6th Grade Chorus Learns Spanish Lullaby:

From the 6th Grade Chorus Students: Our chorus is learning a beautiful lullaby in Spanish. Señor Cavo came to our class to help us with our pronunciation. He was good to work with and he knew what he was doing! He broke down what the Spanish was for us and helped us learn very quickly!! We enjoyed performing the song for him at the end of class. We can't wait to sing it in both English and Spanish at our concert. We love having him as our Fabius-Pompey Spanish teacher!! Thank you, Señor Cavo!!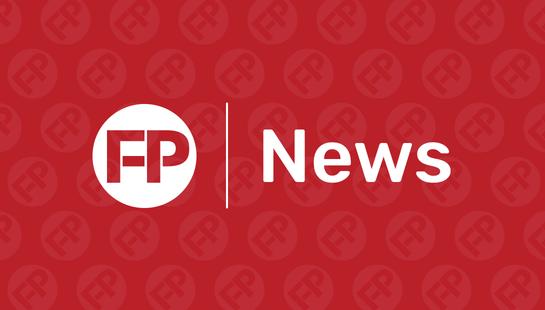 Fabius-Pompey Central School District In The News:

In October 2022, the New York State Education Department released regents results for the 2021-2022 school year. Dozens of school districts across New York State saw 90% or more of their students score as proficient on regents exams in English Language Arts according to state data. Out of 500 New York State school districts, Fabius-Pompey Central School District was recognized as a high scoring district, tied at No. 15 statewide, with 98% proficiency on the English Language Arts regents exam. Read the article on syracuse.com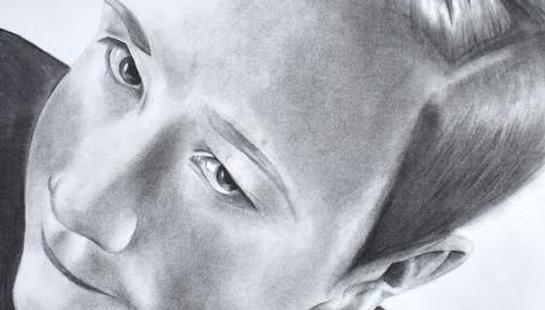 2023 CNY Scholastic Art Awards:

The Scholastic Art Awards is the nation's most prestigious recognition program for creative teens. Our region covers a very large geographic area – 13 counties and over 400 eligible schools in CNY. Judges look for works that exemplify the Awards' core values: originality, skill, and the emergence of a personal voice or vision. This year there were about 4200 entries from students in grades 7-12. Out of those 4200, 200 receive Gold Keys, 400 receive Silver Keys, and 400 receive honorable mentions. 12 students receive CNY Scholastic Art Award! 9 MS students and 3 high school students, their names and images of their work are listed below.
Next >> Viewing 1 - 20 of 134 stories