Welcome to the Fabius-Pompey Central School District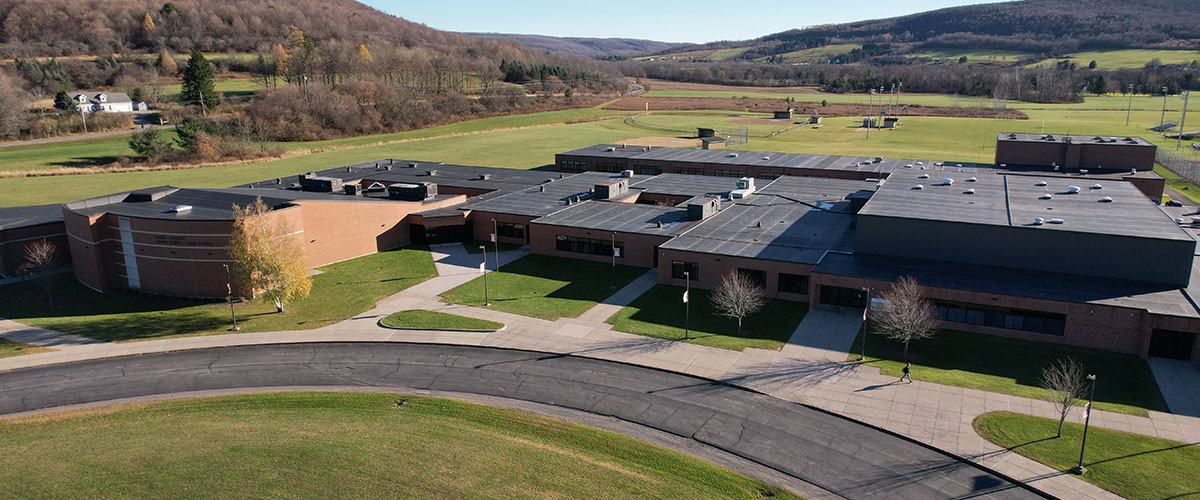 The Fabius-Pompey Central School District is located in central New York, just 25 minutes southeast of the
City of Syracuse. Residents of this area enjoy all the desirable aspects of rural living yet have easy access to the many cultural and shopping advantages of a large metropolitan center. While many residents are engaged in agricultural occupations, the District also serves as a residential community for many who commute to Syracuse for more urban occupational interests. There is continuing growth in new homes within the School District.

The central location of the Fabius-Pompey Central School District provides a proximity to several institutions of higher learning including Syracuse University, Colgate University, Le Moyne College, Auburn Community College, Onondaga Community College, SUNY College of Environmental Science and Forestry, and the State University Colleges at Cortland and Oswego.

Approximately 750 students attend the Fabius-Pompey Central Schools. The Fabius-Pompey Elementary School, located at 7800 Main Street in Fabius, houses grades K through 5. The Middle School-High School is at 1211 Mill Street in Fabius, and serves grades 6 through 12. The District also participates in numerous services offered through the Onondaga-Cortland-Madison BOCES. These include various classes for pupils with disabilities and offerings in occupational education. In addition, the District also participates in BOCES programs for computer services, curriculum development, performing arts, educational communications, environmental education, and staff development.

The Fabius-Pompey Elementary School stresses the development of basic skills through a developmentally based curriculum. Self-contained classrooms serve as the primary mode of organization and scheduling and range from Kindergarten to 5th grade. The school offers art, music, library skills, and physical education to its students, as well as the introductory use of computers. While heterogeneous grouping is mainly used, programming is provided to students with special needs through a highly qualified support staff. The staff consists of teachers specially trained in speech, mathematics, language arts, computers, special education, and enrichment education. Supplemental learning centers are located throughout the building emphasizing in-class support services.

The Middle School offers departmentalization in grades 6, 7, and 8. Students may select an accelerated program in grade 8. Fabius-Pompey High School serves students in grades 9 through 12 by offering a full academic and extracurricular program at both the Middle School and High School levels. The traditional core courses are offered as well as sequences in technology, foreign languages, art, and music. High School students can pursue advanced level courses in Biology, Physics, Environmental Science, Mathematics, English, Foreign Languages, U.S. History & Government, and Economics. A variety of elective courses are also available.

Programs and staff are available to meet the special needs of students. The proficiency and professionalism of the instrumental music program is widely acknowledged. In addition, the school fields competitive athletic teams for boys and girls at the varsity level in such sports as soccer, basketball, volleyball, baseball, and softball.