Falcon Athletics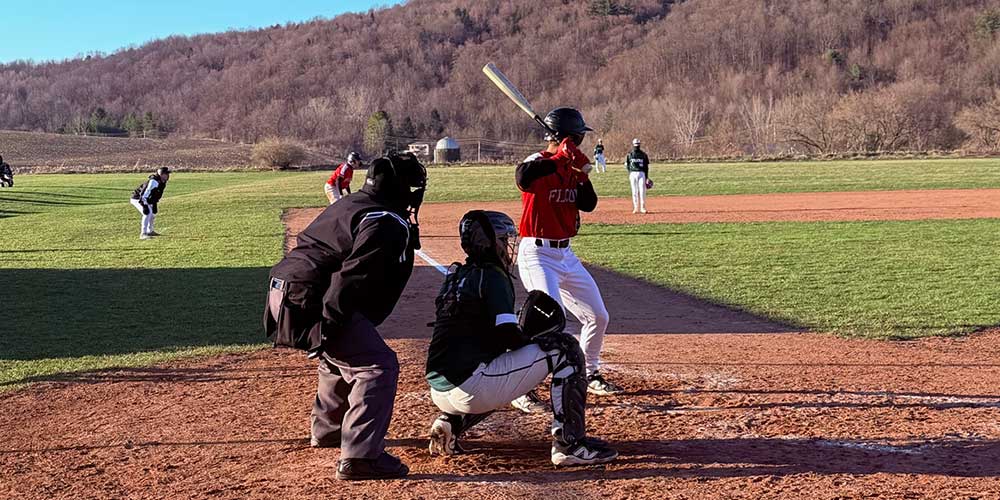 ---
Address
1211 Mill St
Fabius, New York 13063
---
Greetings! We are excited to announce that we are now offering the convenience of online registration through FamilyID (www.familyid.com). FamilyID is a secure registration platform that provides you with an easy, user-friendly way to register for our programs, and helps us to be more administratively efficient and environmentally responsible. When you register through FamilyID, the system keeps track of your information in your FamilyID profile. You enter your information only once for each family member for multiple uses and multiple programs.
All Modified, JV and Varsity Fabius-Pompey student-athletes need to have a current physical (past 12 months) on file with Mrs. Feeney in the Nurses Office. With FamilyID you can fill out your emergency card in the comfort of your home. Each player is required to register through FamilyID or turn in an emergency card that is attached in the right column of this page, and return to Mrs. Feeney in the Nurse's office. The emergency card is to be filled out by the parents and signed by the parents in the Emergency Release section and the Concussion section. Starting during the winter season, only FamilyID will be excepted.


---

Gentle Reminder: Lately, there have been many sportsmanship issues from spectators around the state. I ask that we be positive role models to our student athletes, and show them the importance of good sportsmanship.

Keep Involved: FP Rec and FP Sports Boosters are constantly looking for people to get involved and help out. Both of these groups are extremely important to the success of Fabius-Pompey Athletics. If you are interested in helping out, please contact Tim Wilcox at twilcox@fabiuspompey.org.
Get Involved, Get Active, and Get Educated!
The impact of sports on learning is often misconstrued as a negative impact on learning because of the time commitment. Often students decide not to participate because they "want to work on their grades." Although this is honorable, and education takes priority over sports, youth sports have an overall positive impact on students. Many studies have been conducted to take a deeper look into what positive impact sports may have on students.
Some of the studies that have been conducted show how athletics help students engage in their work and become more focused. A study from VU University in the Netherlands showed how exercising can improve the attention span of school pupils. A report from the Pediatrics Journal portrayed how students who exercise after school can improve their executive control. Based on this research and some other credible scientific studies, you have children that are much more capable to achieve in the classroom which is actually supported by science. The University of Illinois found a strong relationship between the fitness of children and their performance academically.
Here are 10 ways high school sports benefit students – some of which students and parents may not even realize.
Lower dropout rate and better day to day attendance

Higher grades- The Minnesota State High School League did a survey in 2007 which was reported by the NFHS. The survey found that the average GPA of a high school athlete was 2.84, while a student who was not involved in athletics had an average GPA of 2.68.

More likely to attend college- "Those who participate in high school sports are 15 PERCENT more likely to attend college. A 2007 study revealed that women who played sports in high school were 73 PERCENT more likely to earn a college degree within six years of graduating high school. This was even true for women from disadvantaged backgrounds."-At Your Own Risk website.

More confidence and self-respect- Sport is all about success, achievement, teamwork and friendly competition. Everything from small words of encouragement from the coach to scoring the winning goal for their team can help build your child's confidence. A sense of pride is built when representing your community.

Time management- Athletes must learn time management skills if they are to get everything finished. This leads to less procrastination, and a more focused work time.

Teamwork and leadership skills- More likely to climb the Corporate ladder. Teamwork is a vital skill in the working world. Any successful team is made up of individuals who can work with others. Working well with others and decision making are important leadership skills.

Stronger relationships- Close friendships with teammates, ability to lead and be led, and a closer sense of family. Positive mentors can range from coaches to captains. All of these are essential for mental, emotional, and physical health.

Less likely to get into trouble- Those who participated in team sports are less likely to use drugs, smoke cigarettes and carry weapons.

Health- CDC recommends one hour of physical activity every day. Less likely to experience obesity, have a lower incidence of heart disease, stroke or even cancer and, consequently, face lower health care costs in their lifetimes. Reduced stress and improved sleep are other health areas improved.

Perseverance- learning how to fail is an important skill. By learning how to lose, you learn how to work harder and this helps you succeed in life. Success comes from practice and a never give up attitude.
Fabius-Pompey has about a 65-70% participation rate of athletes that play at least one sport. Much of the success is due to many factors such as teachers, administrators, parent support and involvement, culture, and student dedication. Being able to have such a high participation rate in athletics, clubs, and the arts all create a culture that breeds success. All together this fall, FP had 71% of their students on the Honor roll list and out of all the students who did not compete this fall, 59% of them were also on the Honor roll list. These are all great percentages when looking at the school body. It is hard to argue against the fact that sports have a positive impact on Learning. There are ample opportunities at Fabius-Pompey to get involved, stay active, and improve your students well being.
Get Involved, Get Active, and Get Educated!
Sources used in the article:
https://pubmed.ncbi.nlm.nih.gov/25266425/
https://pubmed.ncbi.nlm.nih.gov/26724833/
https://news.illinois.edu/view/6367/207471
https://www.atyourownrisk.org/benefits-of-sports/#:~:text=In%20addition%20to%20improved%20concentration,more%20likely%20to%20attend%20college.&text=A%202007%20study%20revealed%20that,years%20of%20graduating%20high%20school.
https://www.nordangliaeducation.com/news/2020/05/01/the-importance-of-sports-in-education
https://www.publicschoolreview.com/blog/10-reasons-why-high-school-sports-benefit-students