<< Previous Next >> Viewing 21 - 40 of 126 stories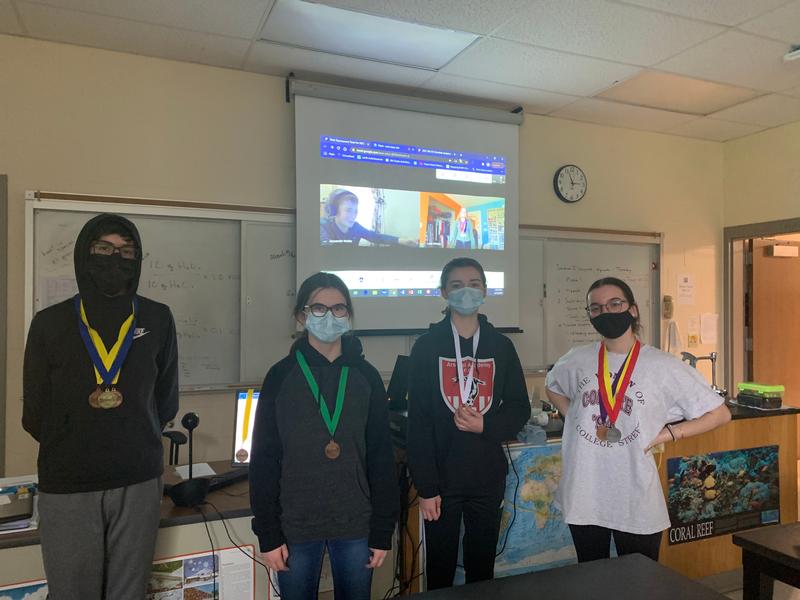 Middle School Science Olympiad:

On April 17, 2021, the Fabius-Pompey Middle School Science Olympiad team competed at the State tournament after placing 7th place overall in the regional tournament. Out of 300 teams state-wide, only 50 were selected to go to the state tournament. Twelve students, in grades 7 through 9, competed in various science events ranging from Ornithology to Meteorology. Like so many other things this year, the competition was unlike any other past Science Olympiad events. The tournament was held virtually this year, with students taking their tests online. Our students were able to meet each challenge as they arose and did an exc ellent job.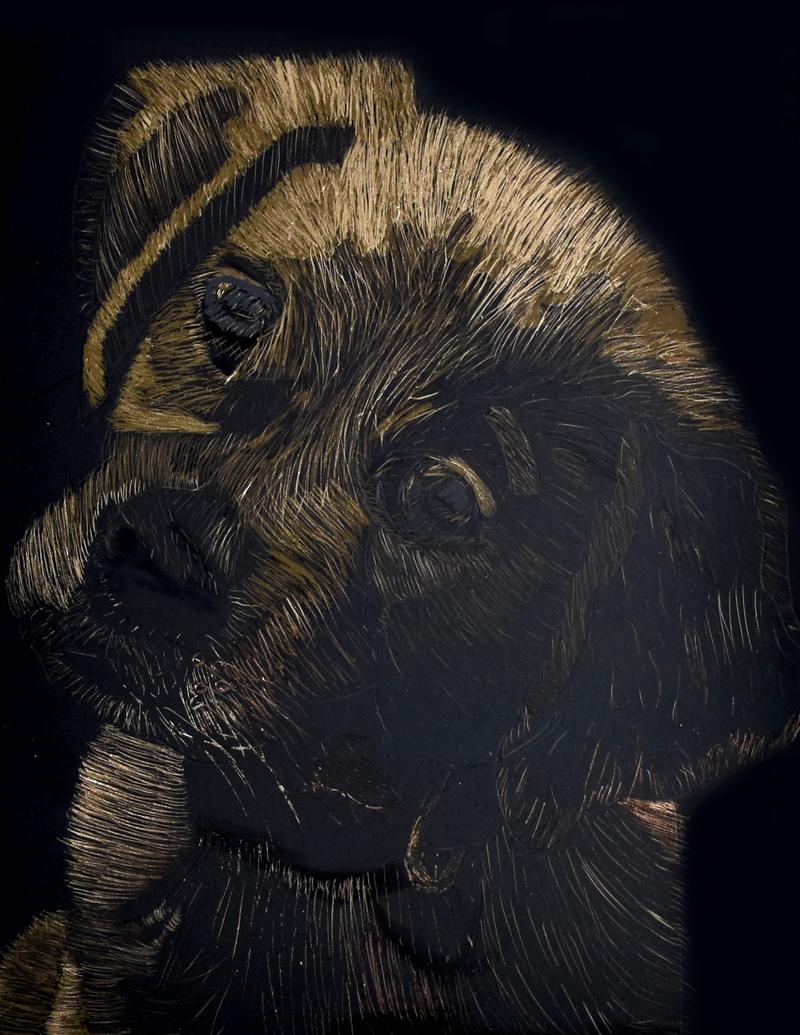 2021 Scholastic Art Winners:

Scholastic Art Award Winners During this unprecedented year our students created wonderful works of art! It is a great accomplishment to receive an award from Scholastics, as they do not give out very many. Our students compete with other schools from all around Central New York. The artwork will be displayed in the main office at the MSHS as they are only doing a virtual art show this year. Here are our winners: Stephen Bodley - Gold Key in Ceramics Quinlan Yard - Gold Key in Drawing and Illustration Hazel Baltzersen - Silver Key in Drawing and Illustration Payton Taylor - Silver Key in Drawing and Illustration Lily Frost - Silver Key in Drawing and Illustration Marisa ...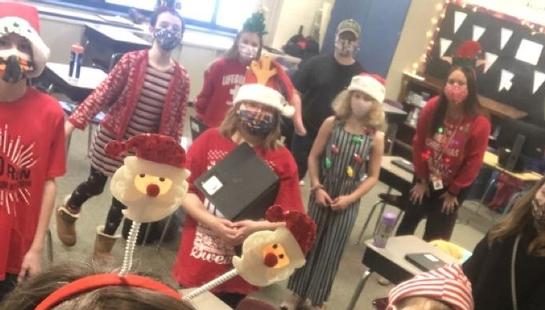 Spirit Week Lives on During COVID:

Spirit Week Lives on During COVID This has been a year like no other and trying to keep the spirit of Fabius-Pompey alive has been challenging. The Student Council took on the challenge head on and came up with some creative ways to keep that spirit alive. With so many students being quarantined or virtual it was important to come up with ways to involve both in person and virtual students. Engagement is a big part of what Student Council's task includes each year whether it is through Falcon Day, Pep Rallies, Spirit Weeks, or 2020-21 Student Council Officers President: Nicholas (Nick) Lee Vice President: Caleb Neuner Secretary: Madeline (Maddy) Hutson Treasurer: Emily Stewart During our first Student Council meeting the group ...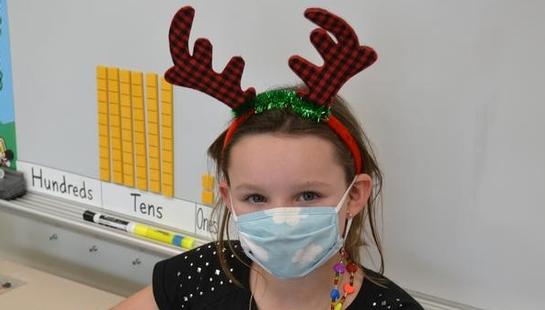 FP Elementary 4th and 5th grade holiday concert:

This year the 4th and 5th graders were not able to perform our annual December concert in the Elementary School auditorium. Mr. Petrello recorded two songs from each class for you to enjoy wherever you are this holiday season. FP 4th and 5th grade holiday concert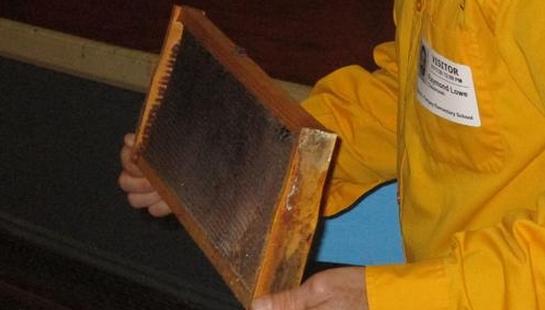 3rd Grade Science Kit Connection to Honeybees:

"Hiwire Honeybees" As a component of our most recent Science Unit, we covered how bees are connected to the pollination of flowers/crops in our environment. On January 17, Ray Lowe of Hiwire Honeybees in LaFayette, came in to share his beekeeping expertise with the 3rd graders. Students had prepared for his visit by reading several passages on ReadWorks, watching multiple video clips from a well known beekeeper (Mattie Moate), and creating a long list of questions for Mr. Lowe. Ray brought an unoccupied hive so students could see what beeswax, honeycomb, and honey look like up close within the hive. Students were able to check out a beekeeper's protective "uniform" along with the "smoker" used to distract bees while working with ...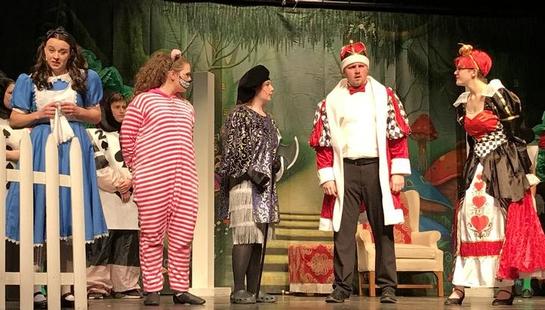 Alice in Wonderland:

It Takes a Village to Present Alice in Wonderland… The High School Drama Club performed Alice in Wonderland from November 7-9th in the High School Auditorium. Students dedicated themselves to transforming the auditorium into the land of Wonderland. Alice's Adventures in Wonderland is an 1865 novel written by English author Charles Lutwidge Dodgson under the pseudonym Lewis Carroll. It tells of a young girl named Alice falling through a rabbit hole into a fantasy world populated by peculiar, anthropomorphic creatures. High school students brought to life makeup words and madness. The talent was amazing this year and casting was extremely difficult! A highlight was the improv done by seniors Madalyn Donaghy-Robinson as the March Hare and ...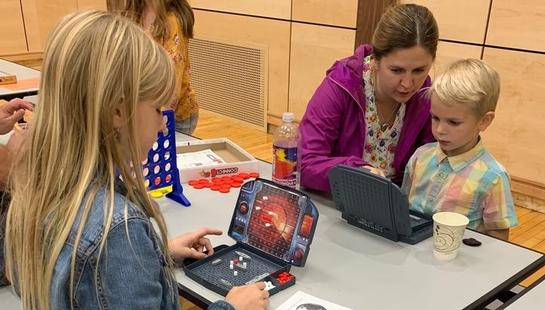 Elementary Math Night 2019:

Elementary Math Game Night About 110 K-5 students and parents enthusiastically participated in the annual F-P Elementary Math Game Night on Thursday, October 10th. Everyone enjoyed being in the newly renovated cafeteria to play math-related games with each other. Games were set up to allow all abilities to engage in a night of fun with their family and friends. Many new games were added to the evening such as games that reinforce the basic operations, strategy games reinforcing plotting of coordinates and blocking of opponents, building sophisticated equations with cards, and games of quick response in order to match properties of objects on cards or identifying sequences of numbers. Our younger students were able to build patterns and geometric shapes and designs ...
Train Like a Champion:

Train Like a Champion, F-P's new after-school fitness and wellness program, runs on Mondays and Thursdays from 2:35-3:15. The program's goal is to create confident, involved student leaders through mixed-grade-level physical activity, training, mentoring, and competition. Students decide on goals and participate in group and individual activities, including stretching, warm-ups, weightlifting, nutrition discussion, and sports competitions. Students can drop in at any point; they do not need to come every day to participate. The program is designed to give students a way to stay active, build leadership and confidence, and interact with peers. Coach May and Coach Neumire help out with each day's activities, but student leaders run several parts of the program, and several teachers ...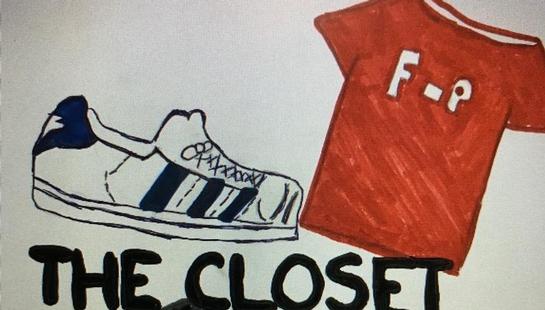 The Closet:

"The Closet" The Closet is open for business! It looks great thanks to generous donations from APTS and is filled with current styles that kids will love. "The Closet" is home to donated clothes. Staff members from both schools have cleaned out their closets, their children's closets, and even their neighbors' closets to fill this special room. We have sneakers, cleats, winter coats, suits, dress shirts, dresses, pants, t-shirts, and jeans (lots of jeans), in all sizes. Please encourage your student to take a look. We have prom dresses too if you'd like to get a jump on that! The Closet will be open after school from 2:30 to 3:15 on Thursdays and Fridays. We are not taking donations at this ...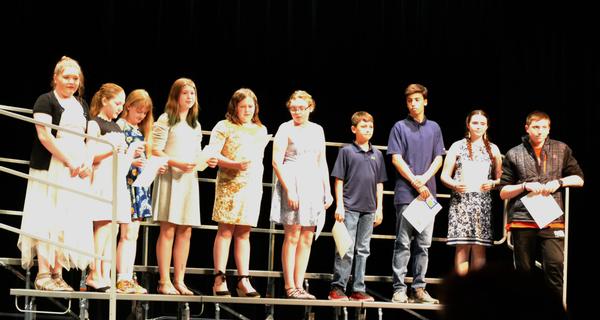 Students Recognized in Theatre Awards Ceremony:

Theatre Awards Ceremony On June 10, nineteen Fabius-Pompey students were inducted into our middle school and high school theatrical honor society troupes. Technical theatre students were honored for their work during the 2018-2019 school year and our student directors of the Middle School musical were given special recognition. Our 8th grade students and graduating seniors were presented with beautiful medallions in appreciation of the wonderful contributions they have made to our theatre program at Fabius-Pompey. In 2013, Fabius-Pompey established two International Thespian Society troupes, one for high school and one for middle school students. The International Thespian Society is a theatrical honor society which works towards the advancement of excellence in educational ...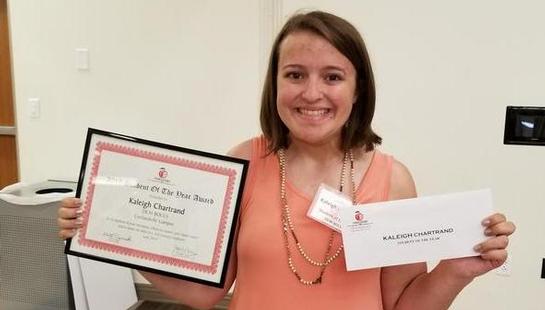 Kaleigh Chartrand CTE Student of the Year:

Kaleigh Chartrand has been attending the Early Childhood Education Program at OCM BOCES since her junior year here at Fabius-Pompey. Kaleigh has excelled at the highest level, becoming a member of the National Technical Honor Society, as well as, being named CTE Student of the Year at the Cortlandville campus. During her program, Kaleigh has acquired in-depth knowledge about the characteristics, needs and behaviors of three and four year olds, and has studied best practices on how to guide and teach them in a nursery school setting. She has planned, prepared and presented activities for these children while operating all phases of a nursery school. Kaleigh will continue her studies at Onondaga Community College in the Fall. Congratulations on an outstanding year, ...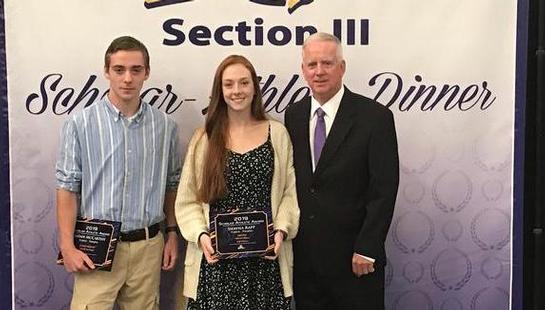 Scholar Athletes 2018-19:

Congratulations to our 2019 Section III Scholar Athletes Shayna Rapp and Aidan McCarthy. This year's nominees attended a dinner at Onondaga Community College SRC Arena on June 10, where they were honored with delegates from almost every school in Section 3. With around 1000 people in attendance, they received awards and were eligible for scholarships from some big names sponsors of the event. A Section III Scholar Athlete is an athlete who participated in two sports in his/her junior and senior years. Must have displayed a high level of proficiency in his/her sports. Participate actively in school and/or community service activities. The athlete should have distinguished him/herself in the areas of leadership, work ethic, cooperation and dependability, ...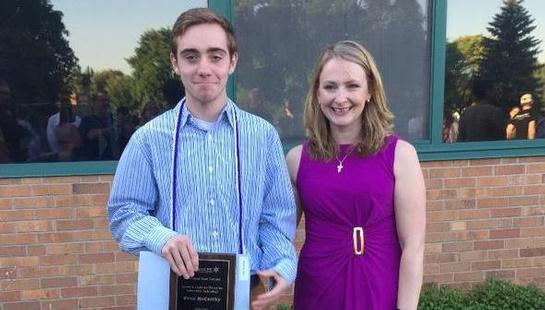 Evan McCarthy CTE student of the year:

Evan McCarthy, a senior at Fabius-Pompey, has been attending the Laboratory Technology program at OCM BOCES since his junior year. The two-year program offered at the Thompson Road Campus allows students to work in a high-tech medical laboratory environment. Students acquire and practice technical skills and apply their knowledge to real-world scenarios. Throughout his time in the Lab Tech program, Evan has been able to collect specimens, perform clinical laboratory testing and write the necessary laboratory reports. He also secured an internship at a chemical and analysis lab in the Syracuse area. In addition to being the first student from Fabius-Pompey to attend the program, Evan has been inducted into the National Technical Honor Society and has earned the honor of being named CTE student ...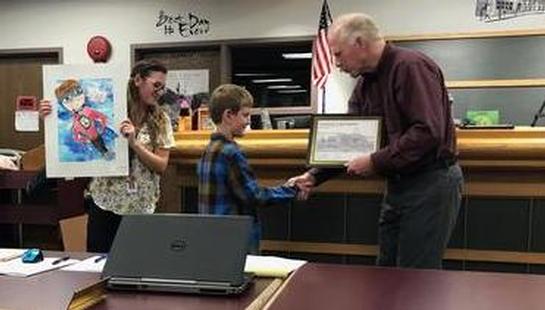 2019 Art Recognition:

On Tuesday, June 4, 2019 the Board of Education honored student artwork at their meeting. Artwork was showcased from kindergarten to twelfth grade. Miss. Ash, Ms. Ashman, and Mr. Hyatt announced each student and their award. The students showed the board members their artwork. The Board of Education president, Mr. Neugebauer presented each student with a certificate. 2019 Art Student Recognition NYSATA Student Art - Naturally, Beaver Lake Nature Center, April 2019 Lucas Richardson – 1st grade Beatrice Valletta – 1st grade Quintin Goodemote – 3rd grade Gavin Myers – 4th grade Hailey Nicholas – 5th grade Fayetteville Free ...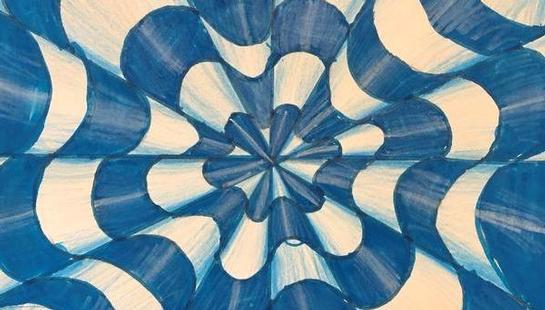 Inside Outside 2019:

Each year, the students of Fabius-Pompey Elementary School submit writing and artwork for our literary magazine, Inside Outside. The writing that is chosen represents the very best of our students' work from that year. We also have students illustrate the magazine's theme. This year the theme is "Kindness Grows Here", and the chosen artwork adorns Inside Outside's covers. This year, we featured a new addition. Miss Ash, our art teacher, chose the best of her students' work from the year, and that is also featured at the end of each grades sections. We are proud of the artistic and literary accomplishments of all our students. Enjoy this virtual copy, and congratulations to everyone whose work makes it ...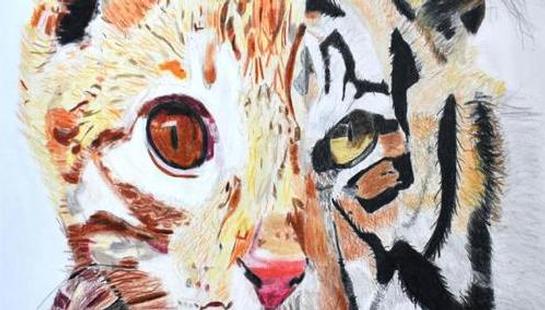 You are Here 2018-19:

You Are Here , the Fabius-Pompey High School Literature & Art Magazine 2018-2019, has been released online. Founded 10 years ago by the students of Fabius-Pompey, You Are Here is released annually and features the creative writing and visual arts of High School students. This magazine was created as a way for students to express themselves and affirm their place in time at Fabius-Pompey. Enjoy! You are Here 2018-19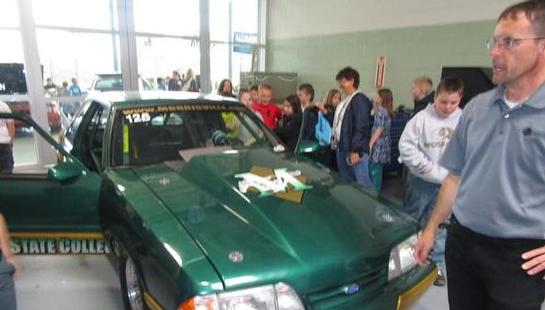 3rd grade awarded a SEMA grant:

SEMA GRANT/Morrisville College 3rd Grade Field Trip After submitting a proposal to the SEMA organization (Specialty Equipment Market Association), Mrs. Goodfellow was awarded a $1,000 Grant for our 3rd grade students to become engaged in the field of automotive design/engineering. On April 26th, as part of our SEMA Grant, our 3rd grade traveled to Morrisville College. Professor Ray Grabowski gave us, and Mark Frigon with several FP HS students, a guided tour through their Design/Engineering division. We then visited their Automotive Dept. We saw all sorts of vehicles in various stages of design. We were able to see college students working on engines, repairing cars, and had the chance to explore the tools and machines required in this process. ...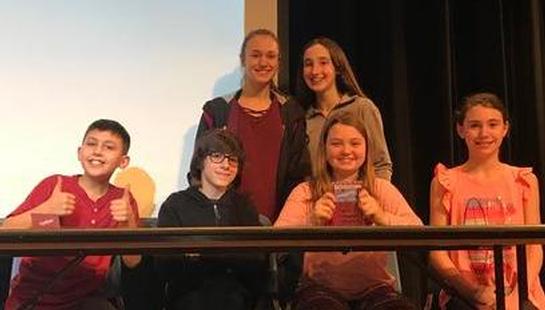 Battle of the Books:

F-P Battle of the Books Goes Regional Battle of the Books is a voluntary reading incentive program for students in grades 3-8. The purpose is to encourage students to read good books and have fun while competing with peers. Fabius-Pompey 5-8th grade students came together to read 10 books of different genres. They met as teams weekly the past 5 months and quizzes each other along with student coaches in grades 9 and 10. On April 5 the 5th and 6th grade teams battled in the auditorium against each other to correctly answer the most amount of questions on their books. Picture the Olympics of Reading! Reading is not just an individual sport anymore! Mrs. Kelley and Ms. Turner were excited to change up the battles to go beyond just our own Fabius-Pompey. OCMBOCES ...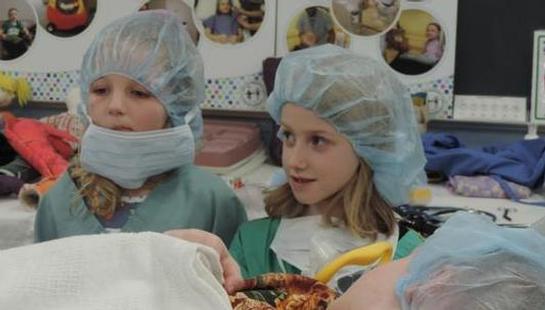 A Visit to Hospital Land:

A Visit to Hospital Land! On April 9th and 10th, the first grade classes each took a trip to Hospital Land at Crouse Hospital! Hospital Land is sponsored by the Crouse Hospital Auxiliary and open to all first grade classes in the area. While there, the students were able to take part in a simulated surgery to remove someone's tonsils. Each student had a role to play, from admitting the patient, preparing for surgery, delivering food from the cafeteria, and being surgeons and nurses. After this, the students were able to use wheelchairs, crutches, a stretcher, sit in a hospital bed, and talk about experiences they have had being sick. The students left with a better understanding of what it is like to visit the hospital, and how to keep their bodies ...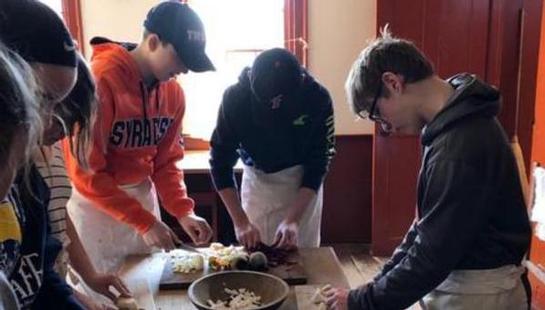 7th grade Farmer's Museum field trip:

Seventh grade went on a field trip to the Farmer's Museum in Cooperstown, NY on Thursday, April 4. The students participated in a workshop program on life in the early 1800's. Each student had the opportunity to work with an artisan at two different workshops to make something that was part of everyday rural life in the 19th century. This was a wonderful hands-on experience that the student thoroughly enjoyed.
<< Previous Next >> Viewing 21 - 40 of 126 stories