Agricultural Education News
Pumpkin Centerpieces
Students in grades 6th, 7th and 8th grade Ag had the opportunity to create pumpkin centerpieces to celebrate the fall season. After learning the elements of floral design during the floral design unit, students were able to put their knowledge into practice! Students picked flowers, grasses, branches and other materials outside to add filler to their project. The centerpieces were either brought home or given to a teacher to enjoy. A special thanks to Springside Farm for donating the pumpkins we used. We could not have completed this project without your generosity and support of the Ag program!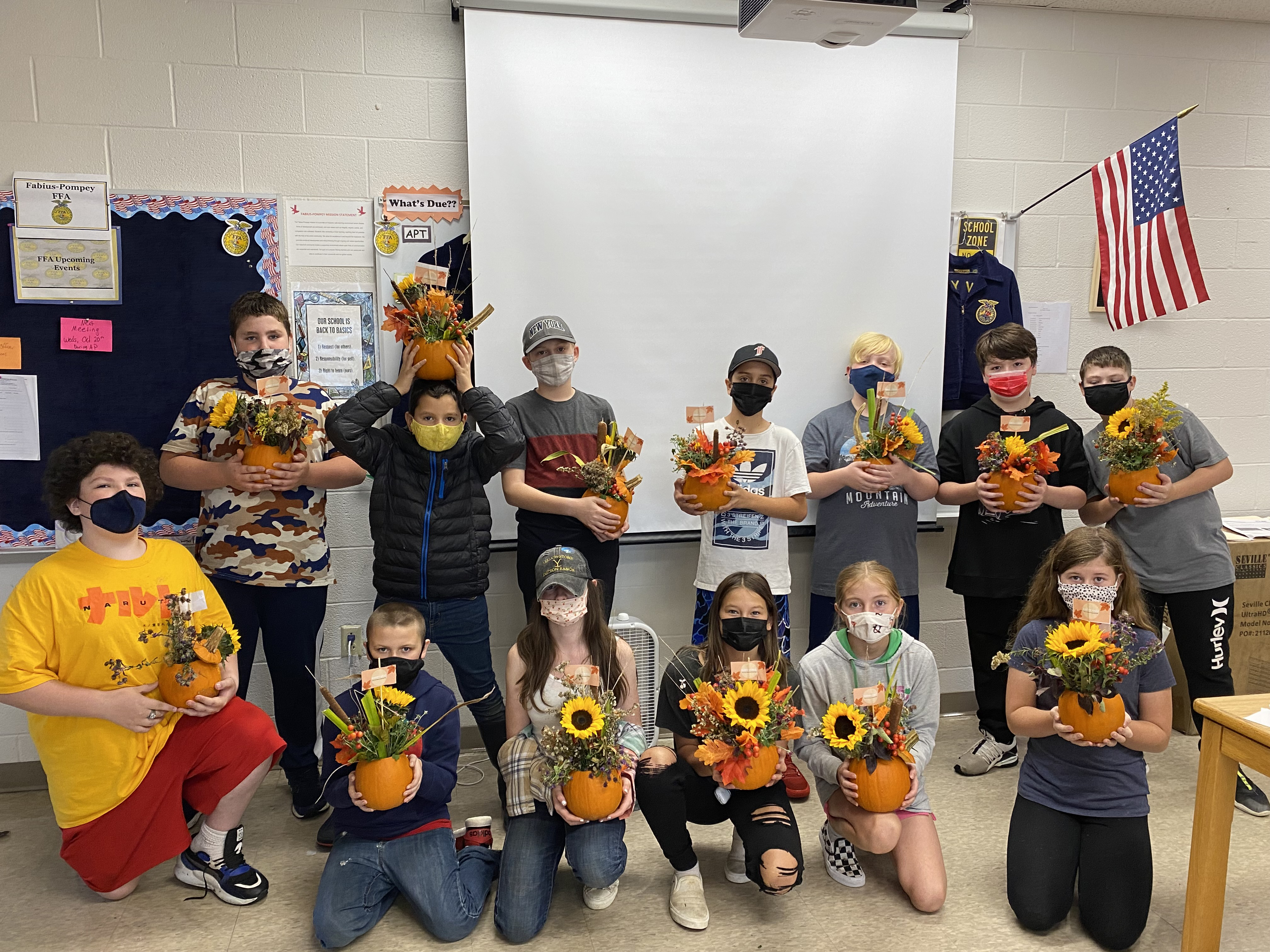 Apple Cider
During the middle school food science unit, students learned all about the process of how to make apple cider. During the unit students taste tested apples, researched different varieties of apples and then enjoyed some fresh apple cider! A special thanks to Jean Reed and the rest of the Otisco Orchard crew for donating the apples. Also, thank you to Doc Palmer and Ray Perry for bringing the cider press and teaching the students about apple cider.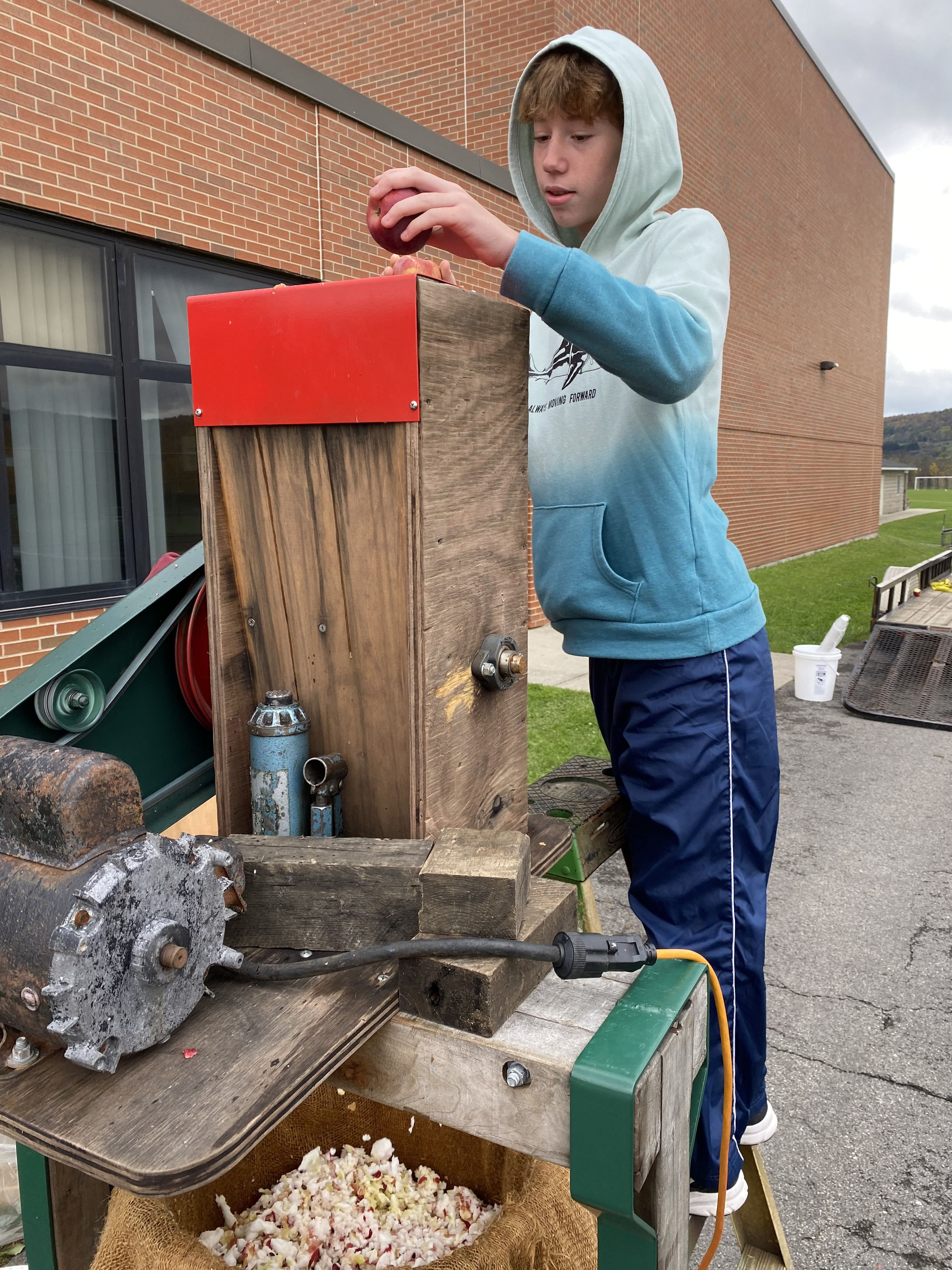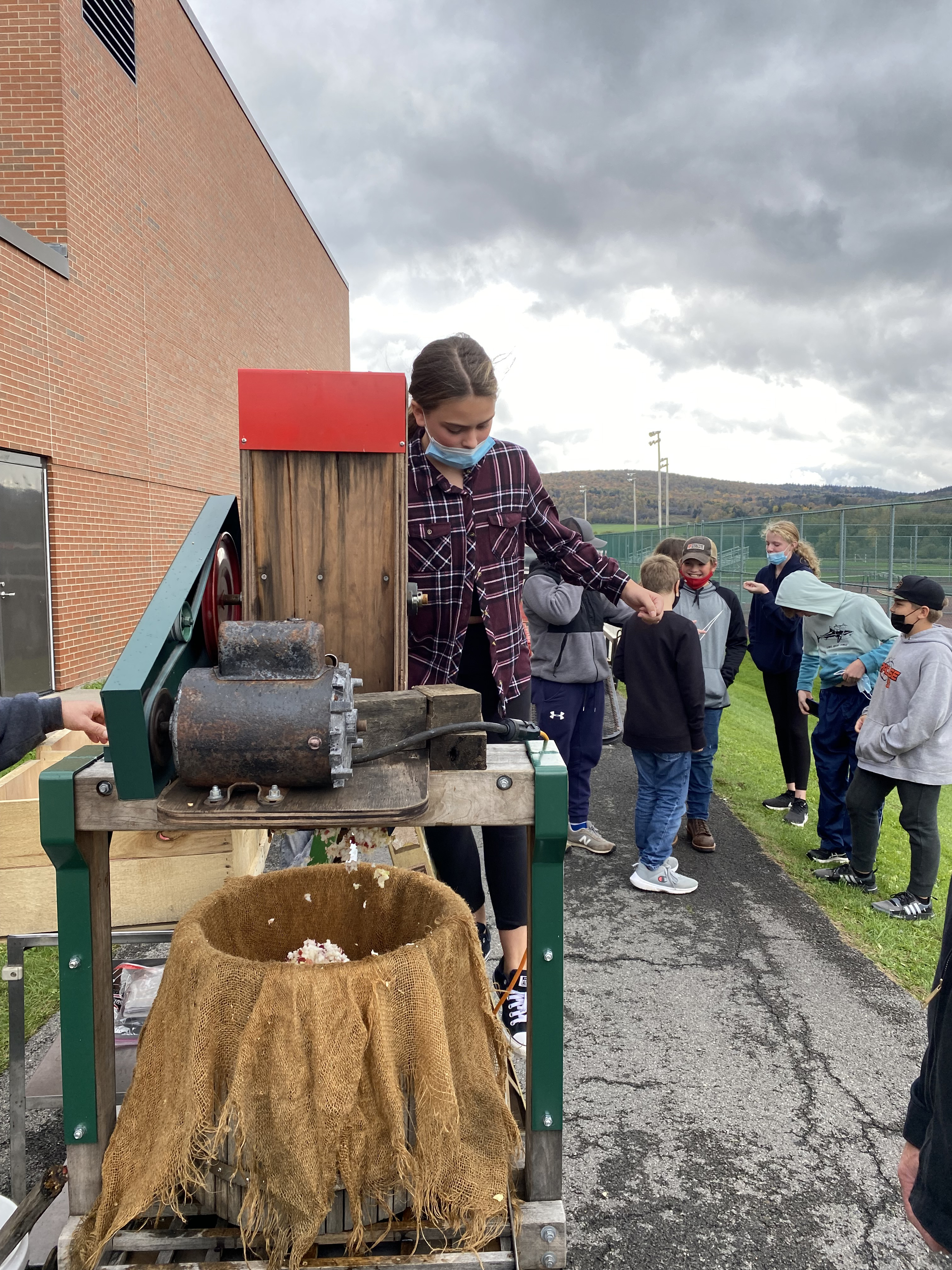 FFA Chapter Officers
Introducing the newly elected Fabius-Pompey FFA Chapter officers! Six students were selected to serve the F-P FFA this year. Each officer filled out an application, went through a series of interviews and then members of the chapter approved the proposed slate. Over the year the elected officers will work together to set goals, grow our chapter and lead younger members of the F-P Chapter. Congratulations to all!
From left to right: Isabella Esposito (President), Elsa Hull (Vice President), Haydn Fillion (Secretary), Lane Randall (Treasurer), Shawn Van Erden (Reporter) and Alex Wilcox (Sentinel).