District News
<< Previous Next >> Viewing 61 - 80 of 85 stories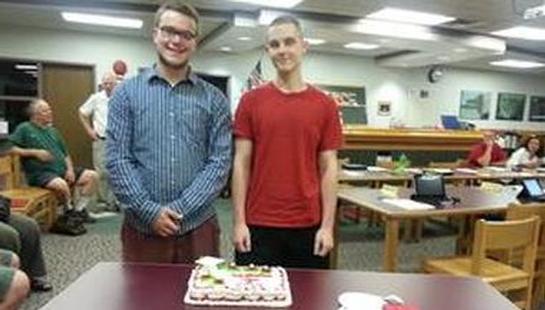 August Graduates:

Congratulations to our August Graduates...Michael Schell and John Dudden. The two were honored at our September 2, 2014 Board of Education meeting.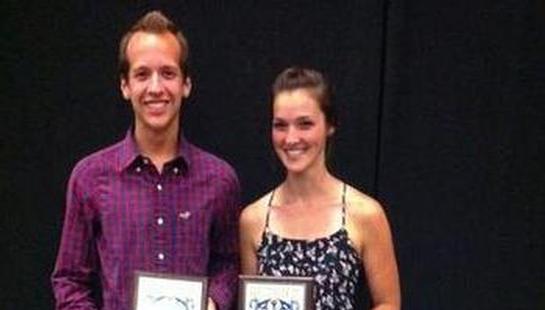 Section 3 Honors Student Athletes:

At the conclusion of each school year, Section III Athletics honors its member schools and their top senior athletes that excelled both in the classroom and on the playing field. The Section III Scholar Athlete Awards Dinner presented by Coca-Cola Bottling Company of NY celebrates the accomplishments of the section's top scholar-athletes and recognizes the achievement of each student. The best male and female scholar-athletes from each of the 105 schools within Section III are honored at ...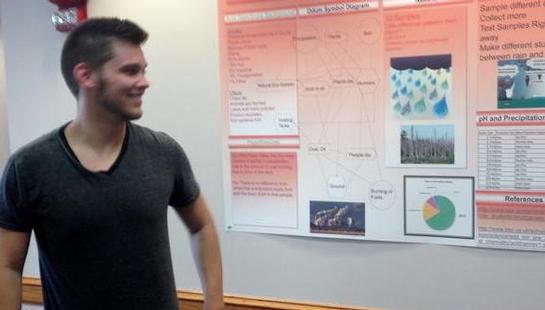 SUNY ESF Poster Competition:

Timothy Vales received the award for 'Best in Show by Student Choice' in the scientific poster competition at the annual Environmental Summit hosted by SUNY ESF. Tim studied the influence of a storm's moisture source on the acidity levels of snow and rain. A special thanks to the Fabius-Pompey Education Foundation for covering the costs of the poster printing.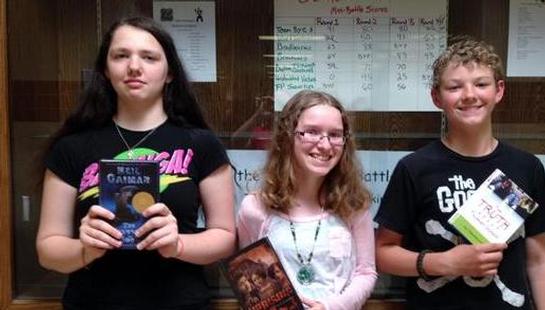 Battle of the Books:

6th Annual Battle of the Books Congratulations to the following Battle of the Books participants: Word Warriors Bwhaa Talking Cactuses Undoubted Victors FP Smarties Sam Conkin Sara Neagley Tyler Gorman Amelia Gleason Jeremy Skeele Parket Jackson Jack Klawitter Olivia Zoeckler Aidan McCarthy Kira Kascha Connor Pero ...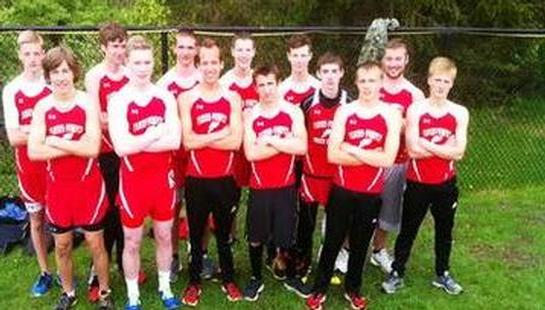 Boys' Track Sectionals:

On Friday, May 23 rd , 13 boys from the varsity track team attended sectionals in South Lewis. To qualify, certain times, distances and heights must be achieved. They competed against athletes from all section 3, class C schools. The rain held off and the boys did a great job representing Fabius-Pompey by placing in many of the events. Of particular note were those boys who stepped up to fill open spaces in the relays, many running these races for the first time. Their ...

Girls' Track Sectionals:

On May 22nd, the Girls Varsity Track Team traveled to South Lewis High School to compete in the Section C 1 & 2 meet. The weather made it difficult to get the meet going, but after a lengthy delay, it finally did start. Unfortunately, just as we were close to finishing the meet, another storm kicked up and we had to call the meet. The meet resumed the next day prior to the start of the boys meet. The team did very well, placing in nearly every event entered in, ...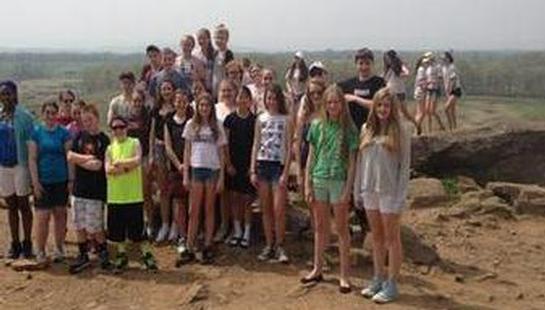 Gettysburg Field Trip:

On Friday, May 9th a group of 6th, 7th, 8th, and 9th grade students participated in a joint Middle School Student Government and Yorker's Club field trip to Gettysburg, PA. This year marks the 150th anniversary of the Battle at Gettysburg. The students toured battlefields and the museum to understand the experience of the soldiers who fought at Gettysburg and how the battle became a turning point in the American Civil War. Here they are pictured standing on top of Little Round Top, a major ...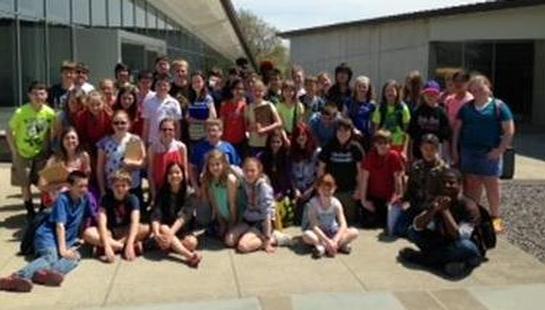 Museum of Earth - Sixth grade Field Trip:

Sixth Grade Field Trip to the Museum of the Earth Digging for fossils, touching a glacier, and watching a dinosaur's vertebrae being unearthed from a rock were just a few of the activities sixth grade students participated in while visiting the Museum of the Earth in Ithaca during a recent field trip. The museum houses one of the nation's largest fossil collections and provides the public with a unique opportunity to explore 4.5 billion years of Earth's ...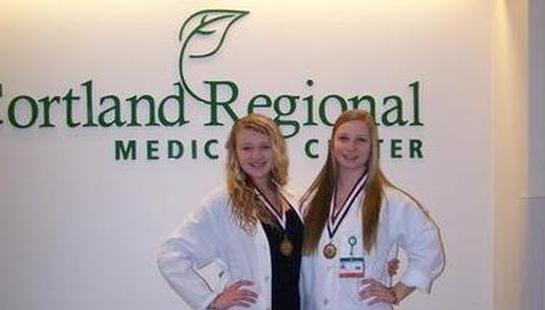 Health Career Display Winners:

New Visions Students Compete – Health Career Display The New Visions Medical Careers class from OCM BOCES McEvoy Campus recently participated in the New York State HOSA (Health Occupations Students of America) Conference in Syracuse. During the conference, students participated in several competitions. Fabius-Pompey senior Summer McMichael placed first in her competition. Summer was part of a team that created a display representing careers in the field of Radiology. ...
First Grade Fieldtrip - Hospital Land:

On April 1 st , 2 nd and 3 rd , each of the first grade classes took a fieldtrip to Hospital Land. This wonderful program for first-graders in the county is sponsored by Crouse Hospital. After getting settled in, the students were put into a role playing activity where a child being admitted to a hospital was simulated. Students played the patient, parents, nurses and all other facets of the experience. The goal of the program is to familiarize the children with a hospital ...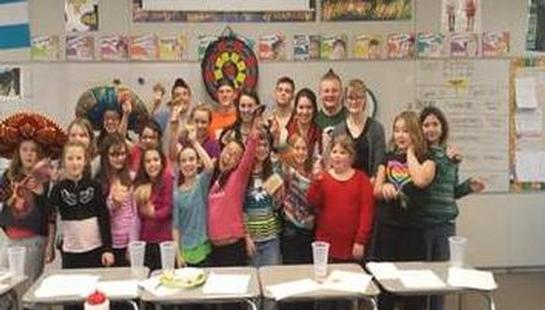 Spanish 5 and Girl Scout Troop:

On February 13th the Spanish 5 class had the honor of teaching the Girl Scout Troop #10470 all about Spain. They spent about 2 hours after school doing various activities. The Girl Scouts learned that Spain is in Europe and is very, very close to Africa and did several vocabulary enrichment activities. They also tasted authentic Spanish cuisine that consisted of Paella, Gazpacho, Flan, Mantecados, and Churros. They also made maracas to bring home. The seniors that ...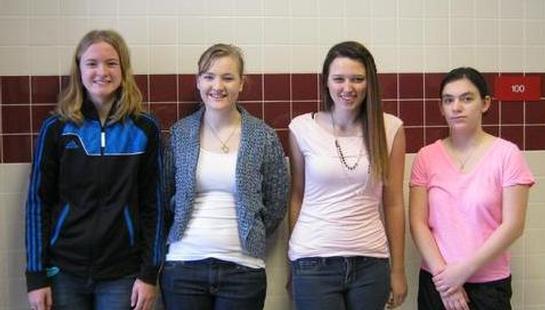 Area All-State:

Congratulations to this year's Area All-State Students. Nicole June will be representing FP in the band. Abigail Young, Karyn Kovelewski and Sarah Soergel will be representing FP in the Women's Chorus as well as Mixed Chorus. This is an outstanding opportunity for our students to perform with other talented music students at the State level. We are very proud of all of our dedicated FP music students.
Cold Weather Precautions:

INFORMATION TO PARENTS ABOUT COLD WEATHER PRECAUTIONS Dear Parents: At this time of year, it is a good idea to talk with to children about cold weather safety . Extra care is needed, especially in younger children, to be sure that frostbite does not occur. It is important to check your children's, even teens', outerwear everyday during extreme weather conditions. Warm jackets, hats, scarves, boots, and an extra pair of ...

MS Student Government Food Drive:

The Middle School Student Government held its annual food drive December 9 th through 13 th . The Salvation Army of Syracuse dropped off three large barrels to be filled with nonperishable food items to benefit their distribution center. Then the Middle School Government went right to work to help make the holiday season brighter for those in need. There was a contest, in which each Middle School homeroom participated. The homeroom that brought in the most donations ...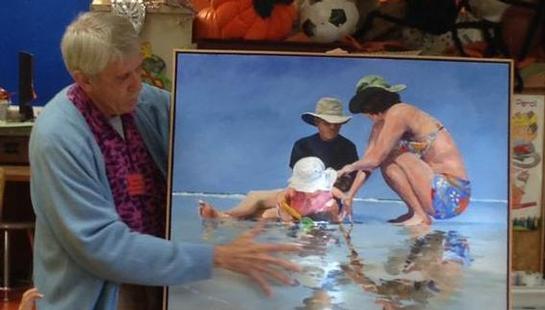 Guest Artist Visit Elementary Students:

On Friday, November 15, Dr. Bob vonHunke visited Fabius-Pompey Elementary School to share his artistic expertise with a first and fourth grade. Dr. Bob is a retired art teacher from Fayetteville-Manlius who is an active, exhibiting artist. He also happens to be the grandfather of F-P students Lein and Siriah Walser. After showing some of his amazing acrylic paintings of scenes from as far away as China, a student asked how he creates a painting. It was a perfect lead-in ...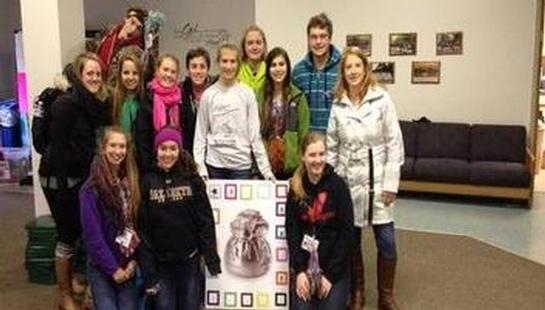 Teen Institute attends Heart of New York TI:

From November 7 to November 10, eleven High School students attended the Heart of New York Teen Institute Conference. They learned a lot about leadership and met many new people from all over New York State. The students did many activities that strengthened their personal leadership skills. While there, the students planned activities for their school, including The Great American Smokeout, Lights on for Life, Band aids for Better, and Chalk the Walk. These events ...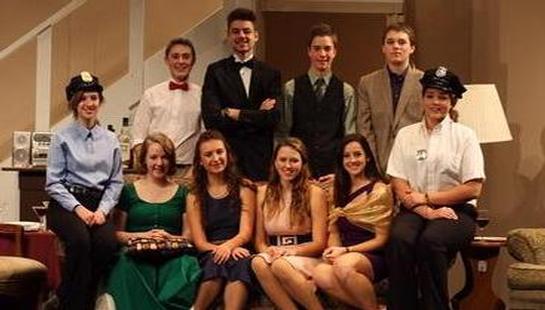 Drama Program successfully revived with "Rumors":

On November 15th and 16th the High School Drama Club put on their production of Neil Simon's comedy "Rumors." This was the first drama production in a number of years and in an amazing show of support from the community, nearly 400 people attended the show! The cast of 10 students did an amazing job both nights and had the audiences laughing all night long. Thank you for coming out to support our kids and the revival of the program - we'll see you next fall!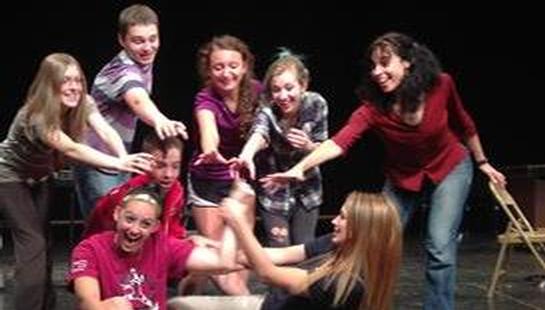 Acting Residency with Holly Adams:

On October 15, A.P.T.S. sponsored a special acting residency for Middle School and High School students. Performers in the High School drama production and the Middle School and High School musicals had an opportunity to work with guest artist Holly Adams to develop essential acting skills.
<< Previous Next >> Viewing 61 - 80 of 85 stories