Culinary Arts Class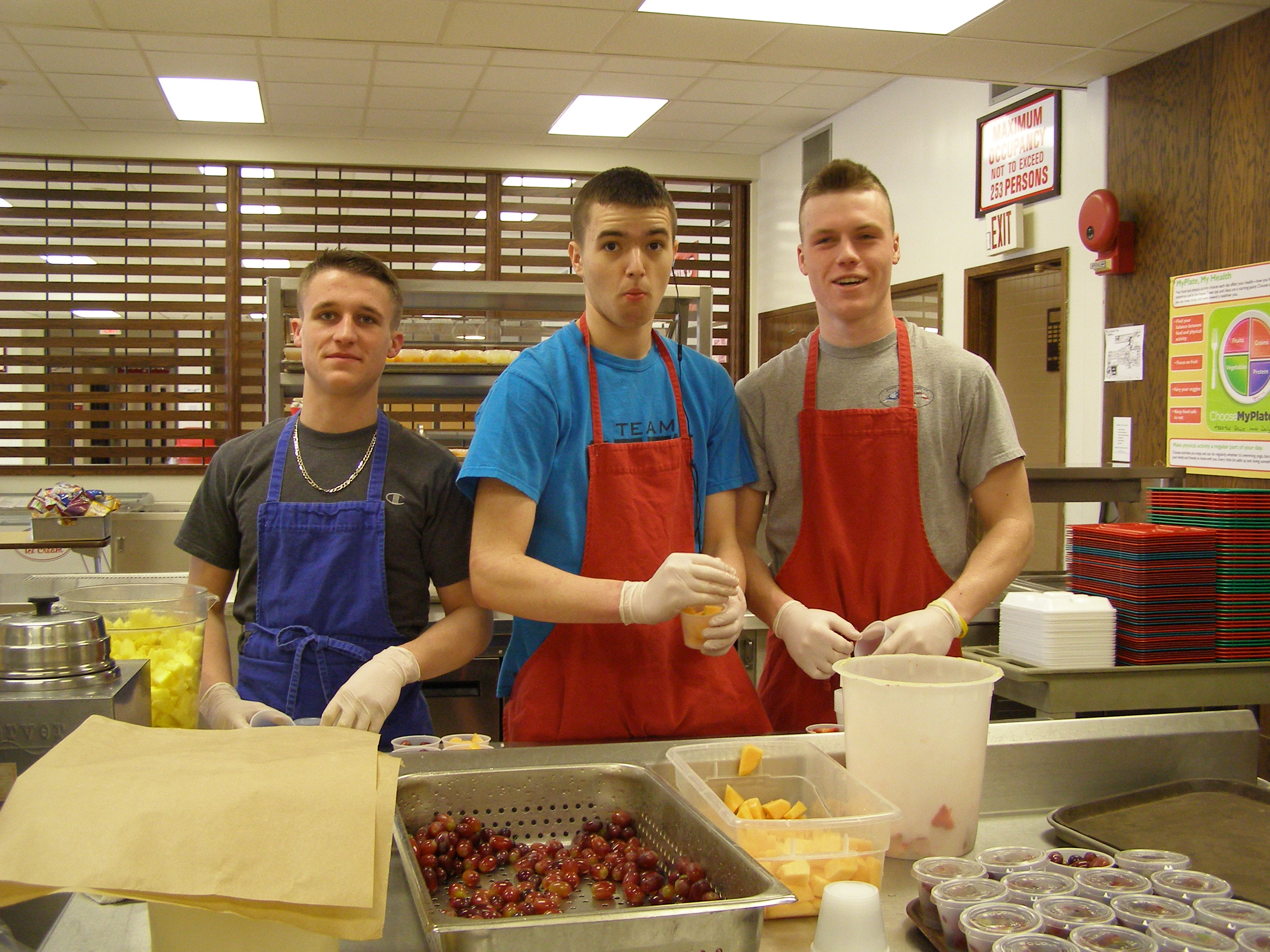 Culinary Art students are getting a first hand experience in preparing and making food
in a commercial setting. Seniors Tanner Allen, Brandon Henson and Chase Breed are pictured
helping in the cafeteria preparing fresh fruit for the lunch menu. Students in the two classes
also assisted with preparing food for the winter picnic which was held March 25th.