May Senior of the Month
May Senior Student of the Month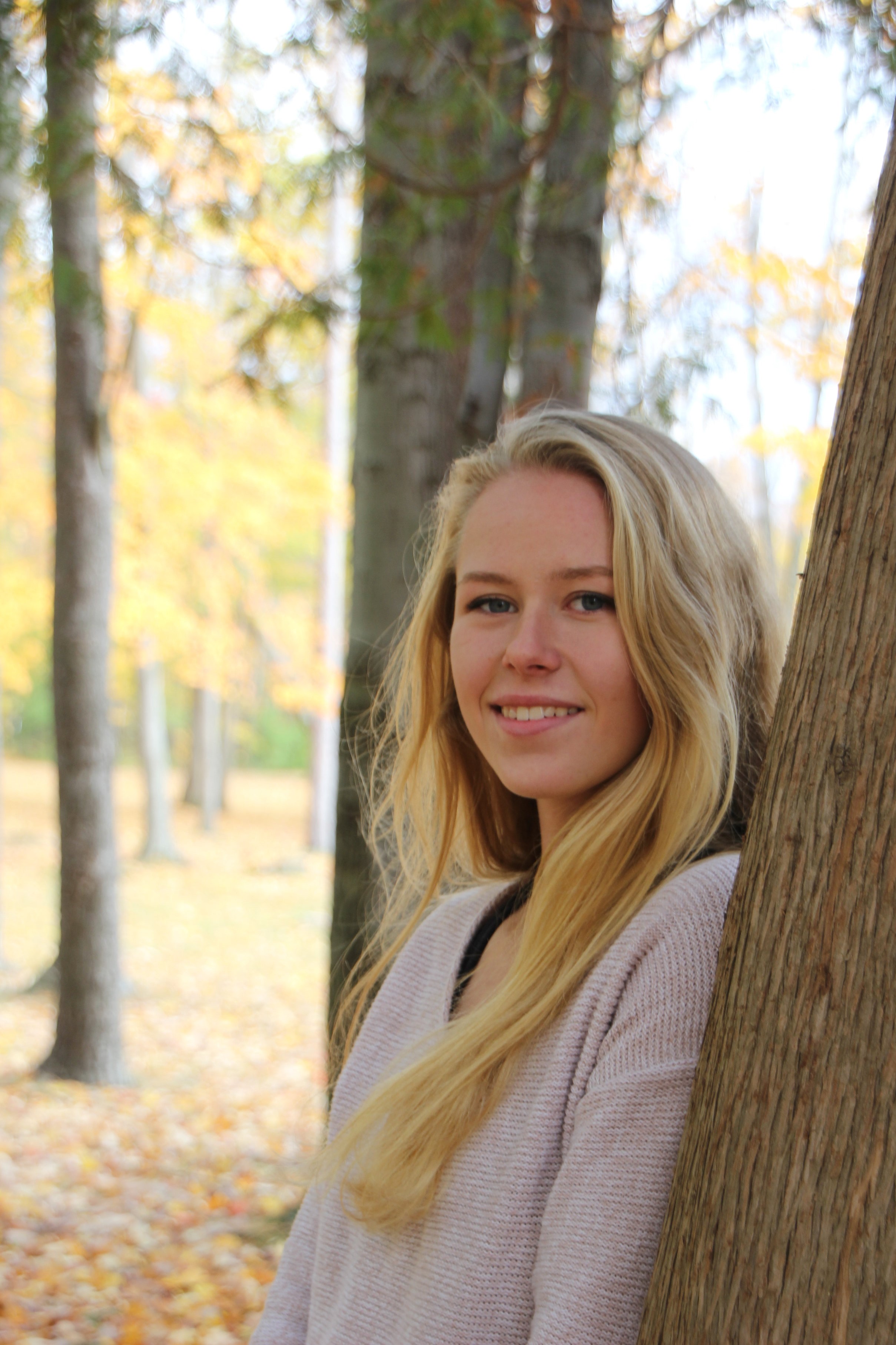 Carly Powell has been chosen as Fabius-Pompey's Senior Student of the Month for the month of May. Carly is an accomplished athlete, student, and member of the Fabius-Pompey community. She plays soccer, volleyball, and softball and serves as President of High School Band, Vice President of National Honor Society, and Vice President of Student Council.
What has been your favorite extracurricular activity in high school?
Being on a team, in general; it doesn't really matter which sport. I like the commitment of it and I really enjoy the experience of working towards a goal with my teammates. Even if the record and outcome don't matter much in the grand scheme of things, it is a lot of fun.
What has been your favorite subject or course in high school?
I have most enjoyed World History, even though the class was difficult. I loved the subject matter, because it is extremely relevant to understanding the world today and relates to what I plan to study in college, International Relations.
What accomplishment are you most proud of?
I had the opportunity to tutor a few middle school students through NHS. It has helped me to feel more connected to the school and less self-absorbed, which can be surprisingly difficult to avoid…especially during senior year when the majority of your focus is on what comes after high school. It is really rewarding to sit down a couple times a week and help them with the same things I had questions on when I was their age.
What are your plans for next year and beyond?
I will be attending Syracuse University to study International Relations. I'm not really sure what my career path will be yet after that, but hopefully college will help me figure that out!
Who inspires you?
It is a funny answer, but Bill Nye. He made learning fun and interesting when we were younger and especially recently he has been influential in standing up for science when so many people deny its validity and how important it is.
What advice do you have for underclassmen?
Don't be afraid to be well-rounded. I used to be scared that if I didn't choose a favorite sport that I could never be good enough at any of them and I think that you can apply that to all aspects of school and extracurricular activities. Especially in a place like Fabius, there is not just one role that you have to fill – you are allowed to be the band geek, and the athlete, and the good student – and it makes high school much more fulfilling.