<< Previous Next >> Viewing 21 - 40 of 96 stories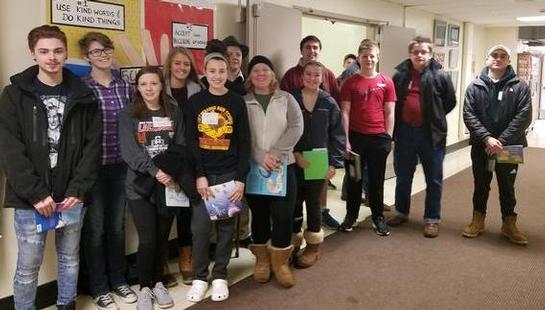 Read Across America:

Read Across America Week March 2 - 9 was Read Across America Week at the elementary school. This year, we started our celebration with our traditional birthday cake for Dr. Seuss, baked by our wonderful cafeteria staff and decorated by Mr. Sims. We spent the week doing DEAR, or Drop Everything And Read time. DEAR is a 20 minute block announced at a different time every day, when everyone in the building - faculty, staff, and students - drops whatever they're doing to read. Students love this special time when everyone curls up with a good book. We also had a home reading challenge, with the students who read the most minutes for the week receiving a Barnes and Noble gift card, courtesy of APTS. Congratulations to everyone ...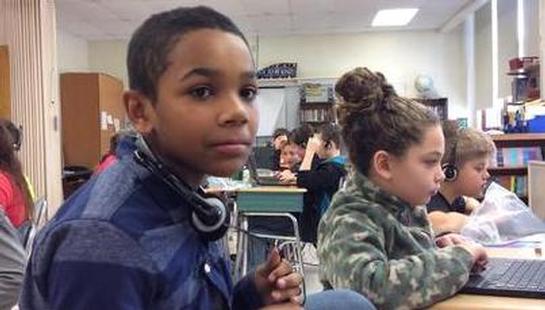 Hour of Code:

On Friday, December 8th, the 5th grade students participated in Hour of Code. The day before, the students watched a 5 minute video titled "Computer Science is Changing Everything." The video showed all the ways computer science is incorporated into our lives and the different professions it impacts. The morning of Hour of Code, the students came in excited for the opportunity to participate! Each student used a Google Chromebook and had the choice of using Tynker for Kids, Hour of Code activities from Hourofcode.org and/or Scratch. The students coded within a variety of lessons and created many different projects. In Tech Literacy class, the students will continue to complete coding activities through the remainder of the year. ...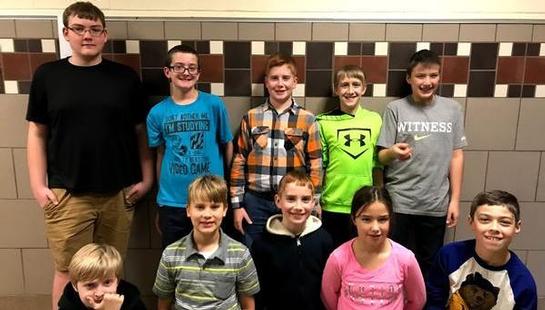 FP Chess Wins at CS Drive Middle School:

FP Chess Wins at CS Drive Middle School Chess has continued to thrive at the Fabius Pompey Middle-High School Library. Chess Board are available during any point in the day and the Chess Cart a common fixture in the lunchroom. Fabius Pompey has a long tradition of Chess and we are excited to inspire a new generation of chess players. Photo (L-R) Row 1: Walter Kirkeby, Wyatt Drexler, Will Skeval, Carlina Wallace, Blake Masters Row 2: Mason Wagner, David Eldridge, Nicholas Skeval, Jackson Breed, Grayson Wallace We have beginners to advanced players - all are welcome to play from 4th grade to 12th grade and beyond. We have ...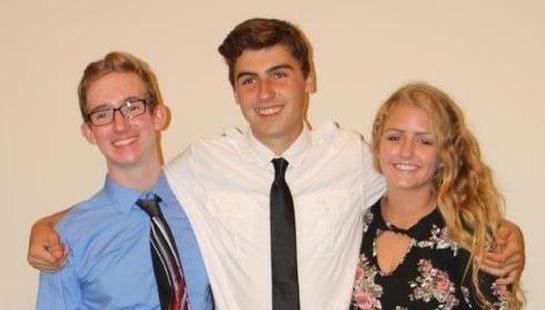 Teen Institute's Heart of NY conference 2017:

This year at Teen Institute's Heart of NY conference 2017 the TI students did a fantastic job. Tyler Gorman was a returning Senior Youth Staff and Karley Whalen and Jeremy Skeele were Junior Youth Staff. Together with youth from 21 other schools or regions they created and executed one of the biggest events in TI history! We had 7 participants this year who learned about advocacy for a substance-free school and community, public service and leadership. These participants, Megan Gagnier, Danielle McAndrew, Rachel McAndrew, Brooke Moll, Ashley Osborn, Hannah Warner, and Caleb Pitts were able to meet other student leaders from over 25 different high schools in NY. Our FP TI group plans on hosting some events with Elementary students and the Middle-High School students to promote ...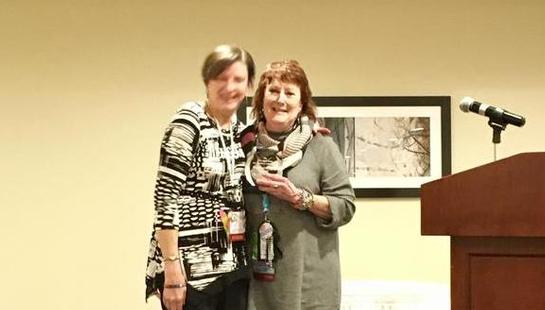 Terry Lindsley-Barton honored at the 2017 New York State Art Teachers Association conference:

Terry Lindsley-Barton honored at the New York State Art Teachers Association Conference Terry Lindsley-Barton, Fabius-Pompey Elementary Art Teacher has been chosen as a recipient of the New York State Art Teachers Association Raymond C. Henry Award. The Raymond C. Henry Award is given in honor of the lifelong contributions of Raymond C. Henry. A grant of $500.00 is awarded to an individual NYSATA member to aid in the development and completion of a specialized art education project. Terry's project was on Antoni Gaudi's architecture and his emphasis on nature. This project will enable Terry to introduce elementary students to the architectural concepts and vocabulary through the study Antoni Gaudi's architecture. Students will learn ...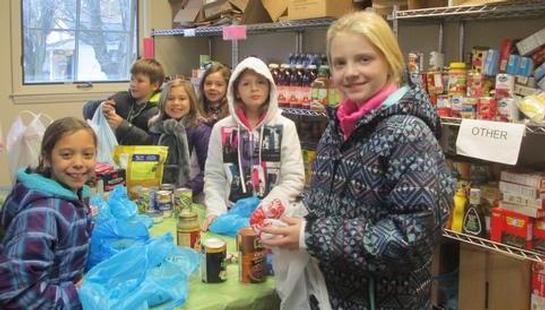 3rd grade Outreach Field Trip:

3rd Grade Field Trip to the Food Pantry By: Adelina Kindon/3-Goodfellow On Thursday November 9th, the third graders had a fantastic time at the food pantry. The most important thing the food pantry does is give away food to people who don't have enough. We learned that the dates on certain food are just a guide to use, because it can last five years after that date. Next, we put the food from the school on the shelves. Finally, we talked about the food that's okay for students to bring. All the third graders hope to go back next year! Field Trip to Community Center By: Sarah Rossi/3-Ward The field trip to the Community Center was very fun! First, all the third graders got to carry one or two ...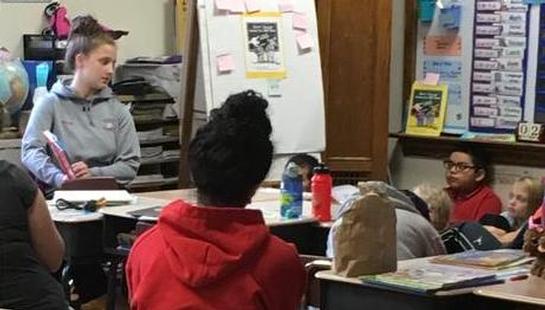 Public Speaking Class reads to Elementary Students:

Public Speaking is an elective offered at the high school level for students who want to improve their confidence while speaking in front of a group. The elective is based around practicing the skill of speaking as much as possible to build a student's courage and self-assurance. We focus heavily on variations in pacing and pitch, the importance of pause, the necessity of genuine eye contact, the need for enthusiasm and expression, and changes in volume, tone, and inflection. In this class the motto is: "It is about the audience, not the speaker". In order to instill that motto into the students early in the semester, we start the semester off reading children's books to the class. I tell them: "Ham it up! Kids will not sit if they ...
Teen Institute Shares a Sweet Message:

Teen Institute members wanted to give a message to the elementary students about having a safe and fun Halloween. They visited each class, introduced themselves and gave the younger students a piece of candy with a message attached. The TI students had an opportunity to role model positive, safe behavior while sharing a sweet treat.
Math Night:

On Thursday night, October 12th, the Elementary School cafeteria was the place to be. Parents and siblings of elementary students joined in on math games set up around the cafeteria and explored games on iPads set up in Mrs. Apgar's room. Students enjoyed teaching their parents some of the math games they play in school and they learned some new ones as well. They also got a chance to read books with math themes. Dice were rolling, cards were flipping, game pieces were being moved around boards and brains were thinking about best strategies and math concepts they have been learning. The winner of the pumpkin weight estimation was Kinsley Dewhirst and the winner of the candy estimation jar was Carter Warren. So many math skills can be taught ...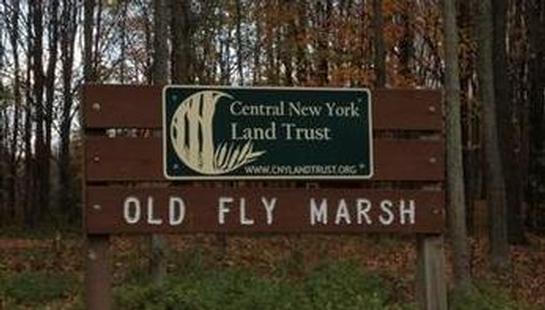 5th grade field trip to Old Fly Marsh:

The 5th graders traveled to Old Fly Marsh on Friday, September 29. They have been studying wetland ecosystems and related topics, the value of wetlands, the destruction of wetlands. This science unit will also cover the use of magnification tools, including the compound microscope and types of one-celled organisms. Students will culminate this by studying the water and microscopic organisms from Old Fly Marsh. The field trip was guided by wildlife biologist, Jack Gramlich, and his friend Dave. Students took two different tours of the marsh. One tour focused on discussing the ecosystem within the marsh itself, as well as the surrounding lowland and upland areas. The students were able to make real-life, local connections to the content ...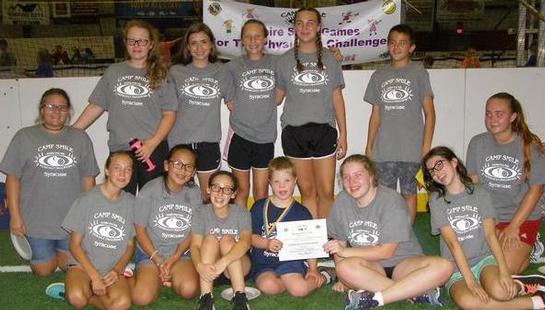 Empire State Games for the Physically Challenged 2017:

September 27th one of our elementary school athletes and twelve eighth grade volunteers traveled to the Empire State Games for the Physically Challenged which were held at the CNY Family Sports Centre in Syracuse. Our athlete participated in the adaptive games while our eighth grade volunteers manned the various stations of adapted sports. Student athletes from many school districts in the county participated. Thanks to the Fabius-Pompey APTS and the Fabius-Pompey elementary school faculty and staff for providing all the juice boxes for the three hundred athletes, aides and volunteers. The day is an exceptional day of fun for all. ...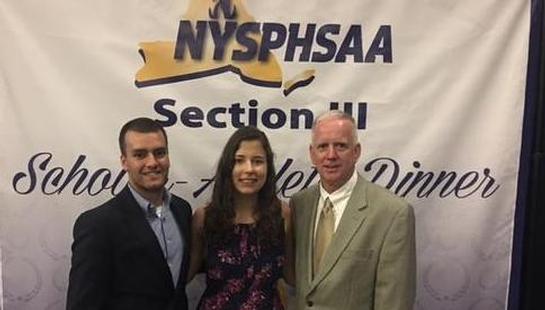 Section Three Scholar Athletes 2017-18:

On Monday, June 12 Section 3 Athletics hosted their 29th Annual Scholar Athlete Dinner at SRC Arena on the OCC campus. Over 80 schools sent their best and brightest male and female student-athlete to represent their home district. Fabius-Pompey was well represented by Maria Scheibel (soccer/golf) and Adrian Vilardi (soccer/basketball/golf). Vilardi was one of 4 athletes in the entire section to receive the top scholar athlete award from Coca-Cola along with a $500 scholarship.
Brian Holeck Wraps Up Historic Season for F-P Track:

Brian Holeck Wraps Up Historic Season for F-P Track Senior Brian Holeck competed in the Section III New York State Qualifier meet on Friday, June 2nd, putting the finishing touch on one of the best individual seasons in Fabius-Pompey track history. Brian came into the season with high expectations, and his results this year did not disappoint. Some of the highlights include: OHSL Patriot League Champion in 1600m Section III Champion in 1600m Section III Champion in 3200m Section III runner-up in 800m New school record in 1600m - 4:35.36 New school record in 800m - 2:02.2 New school record in the Sprint Medley Relay, running the anchor - 3:57.21 Brian narrowly ...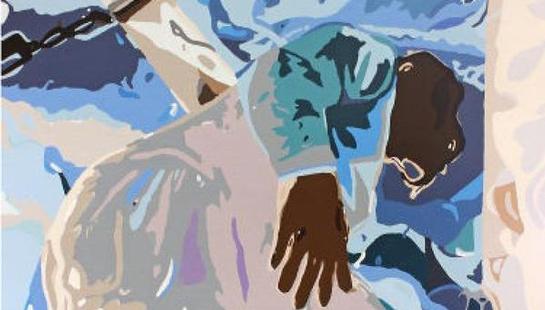 You Are Here:

You Are Here , the Fabius-Pompey High School Literature & Art Magazine 2016-2017, has been released online. Founded eight years ago by the students of Fabius-Pompey, You Are Here is released annually and features the creative writing and visual arts of High School students. This magazine was created as a way for students to express themselves and affirm their place in time at Fabius-Pompey. You Are Here is also available on the Middle School-High School home page. Enjoy! You are Here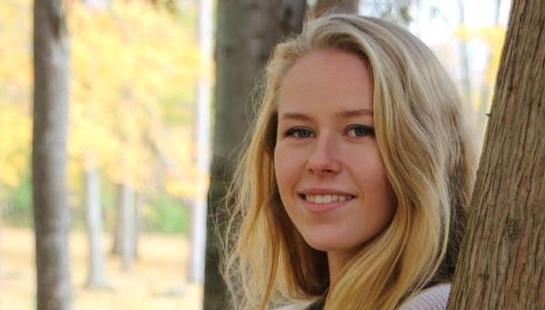 May Senior of the Month:

May Senior Student of the Month Carly Powell has been chosen as Fabius-Pompey's Senior Student of the Month for the month of May. Carly is an accomplished athlete, student, and member of the Fabius-Pompey community. She plays soccer, volleyball, and softball and serves as President of High School Band, Vice President of National Honor Society, and Vice President of Student Council. What has been your favorite extracurricular activity in high school? Being on a team, in general; it doesn't really matter which sport. I like the commitment of it and I really enjoy the experience of working towards a goal with my teammates. Even if the record and outcome don't matter much in the grand scheme of things, it is a lot of fun. What has been your favorite subject ...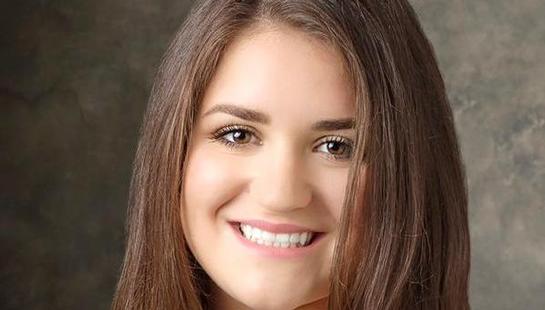 April Senior of the Month:

April Senior Student of the Month Sophia Widdekind has been chosen as Fabius-Pompey's Senior Student of the Month for the month of April. Sophia is a wonderful student, artist, and member of our school community. She has been a leader in our high drama and musical programs throughout her high school career. Most recently, she starred in Fools and Thoroughly Modern Millie . What has been your favorite extracurricular activity in high school? Definitely participating in drama and musical productions. I've had the opportunity to get to know people so much better and create shows with them that I am really proud of. It definitely is a lot of work, but it has also been a ton of fun! What has been your favorite subject or course in high school? My favorite ...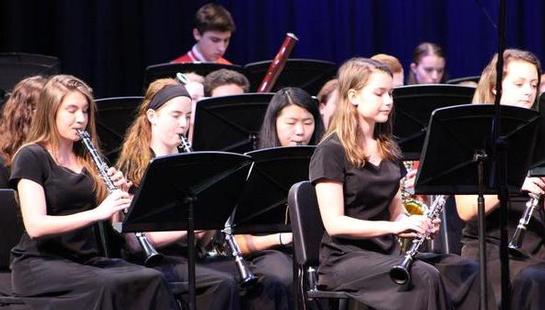 HS Symphonic Band traveled to Nashville:

The High School Symphonic Band traveled to Nashville Tennessee from Thursday, March 30th to Sunday, April 2nd. Fifty students and six chaperones attended a national band competition at Brentwood High School. Our high school group competed against ten other bands and placed third in our class. We are so proud of their accomplishments! The group toured historic RCA Studio B where Elvis Presley, Dolly Parton and Carrie Underwood have recorded. Students then made a recording of their concert performance in that very same studio and all students received a copy of the CD. Other highlights of the trip included a guided tour of the city of Nashville, time at the Country Music Hall of Fame, and watching a show at the Grand Ole Opry. Our students represented ...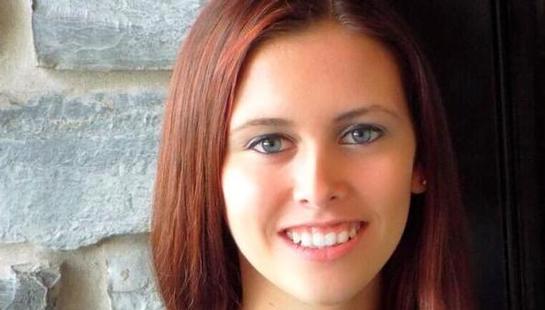 March Senior Student of the Month:

March Senior Student of the Month Sofia Powell has been chosen as Fabius-Pompey's Senior Student of the Month for the month of March. Sofia is a hardworking student who challenges herself in the classroom, has played softball and volleyball throughout her high school career, and volunteers as a tutor in the middle school. What has been your favorite extracurricular activity in high school? Softball is my favorite activity, because the games are definitely the most enjoyable and I really love the people on the team. I've also enjoyed the opportunity to meet so many new people through the summer leagues. What has been your favorite subject or course in high school? AP Biology, because it secured for me that it is definitely what I want ...
<< Previous Next >> Viewing 21 - 40 of 96 stories