Empire State Game for the Physically Challenged
Students attend the Empire State Games for the Physically Challenged
Three student athletes from the elementary school and eleven volunteering eighth graders from the middle school attended the Empire State Games for the Physically Challenged Adapted Sports Clinic on September 30
th
at the CNY Family Sports Center. The athletes participated in an array of modified games and sporting events such as golf, bowling, archery, volleyball, an obstacle course and many more. The eighth grade volunteers earned Community Service hours as they helped man the various sporting events and cheered on the athletes. Both the athletes and the volunteers were worn out by the end of the day, but everyone agreed it had been a wonderful day!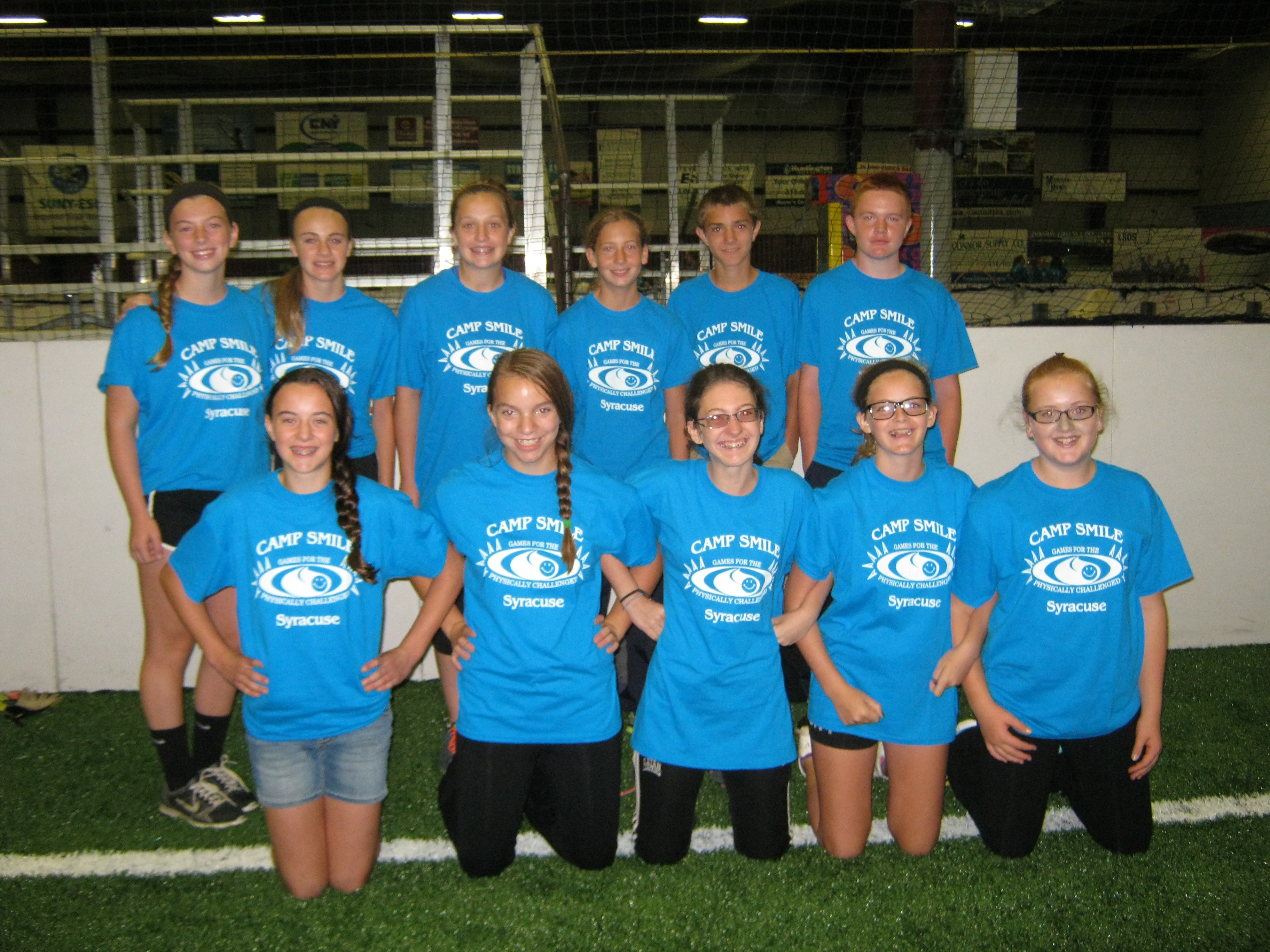 Front Row (L to R): Megan Gagnier, Hannah Warner, Shiana Bearup, Annika Wertzm, Brooke Moll.
Back Row (L to R): Bridie Larkin, Kinsey Moll, Melissa Frazee, Rose Stroh, Eric Beardslee, Logan Clancy.